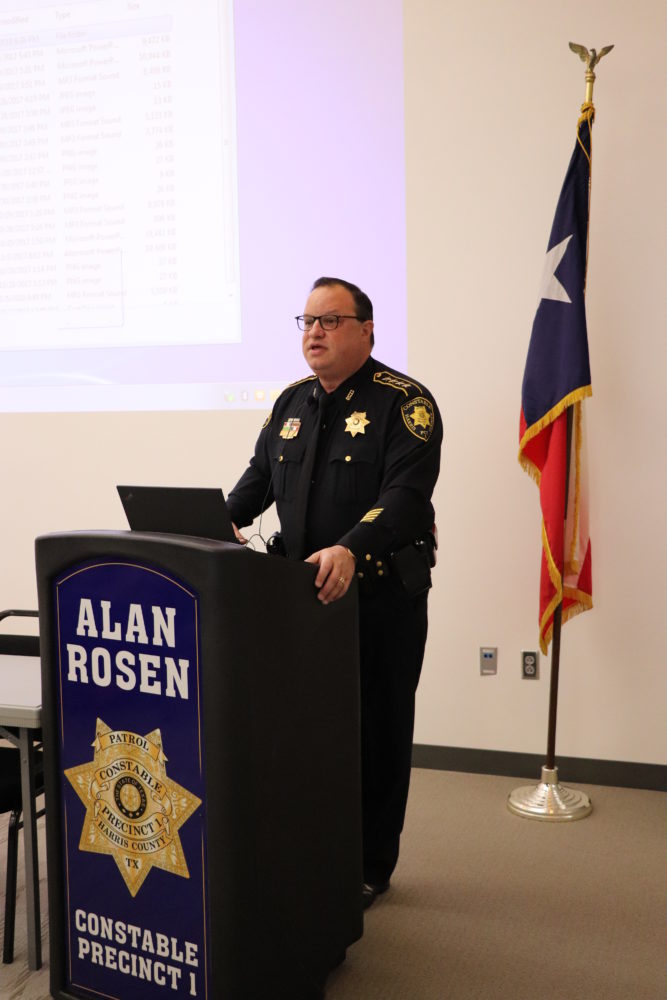 More than 40 law enforcement agencies are working together this week at a symposium organized by Alan Rosen, constable for Harris County's Precinct One, about gangs that are active in Texas.
The Houston Police Department (HPD) and police departments from other cities from around the state, such as Victoria and Lubbock, are participating in the symposium, which is taking place at the Legacy Stadium, in Katy.
In addition to police departments and the Harris County Precinct One Constable Office, the Harris County Sheriff's Office (HCSO); the Texas Department of Public Safety (DPS); the Bureau of Alcohol, Tobacco and Firearms (ATF); and the U.S. Marshals Service are represented at the symposium.
The participants are discussing topics such as gang symbols, clothing and language, as well as interview techniques.
"The purpose of us having this symposium is to kind of bring everybody together to network, collaborate and discuss best practices," constable Rosen told Houston Public Media.
Rosen added that many of the gangs operating in Texas are responsible for murders and aggravated robberies, as well as narcotics and human trafficking.
"Anywhere where they can make a buck," the constable noted while stating that law enforcement needs to be "one step ahead of them."
Rosen added the Mara Salvatrucha –also known as MS-13—, a violent and well-known gang that started in Central America, is prevalent in greater Houston, with the majority of its Texas-based members operating in our city and Harris County.
The symposium, which will conclude on Thursday January 11th, is focusing as well on how gangs use social media to plan and commit crimes, and to recruit new members.