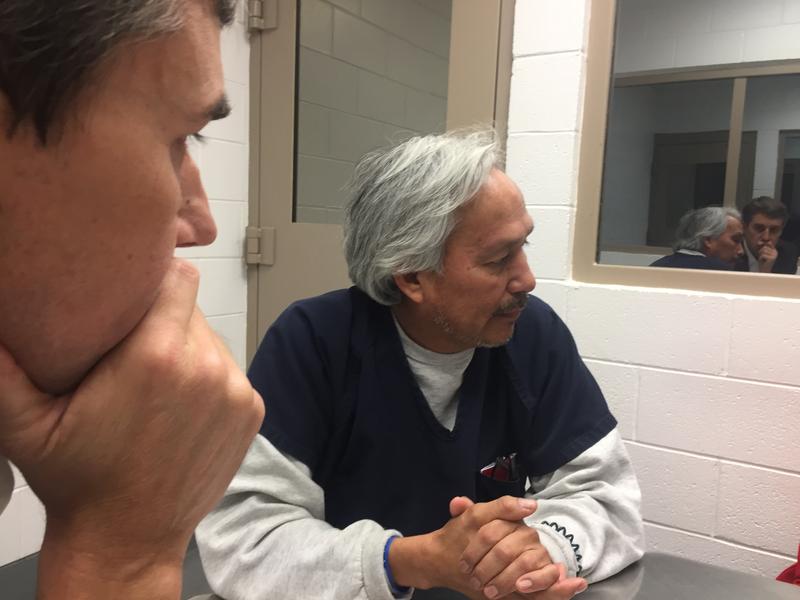 Outside of conflict zones, Mexico was the most dangerous place for journalists in 2017.
The number of journalists killed in Mexico because of their reporting has "reached a historical high," according to a report by the Committee to Protect Journalists.
At least 12 media workers were murdered in Mexico last year and more are forced into exile to other parts of the country or the United States.
Journalist Emilio Gutierrez Soto came to the U.S. about a decade ago after receiving death threats related to his reporting on official corruption. His request for asylum was denied last year and Gutierrez remains in a detainment facility in El Paso. The U.S. Board of Immigration Appeals agreed to reconsider his case in late December 2017.
Last month in Veracruz, Mexico, Gumaro Pérez Aguilando – who was registered in the state's journalist protection program – was gunned down during a Christmas party at his son's elementary school.
Mexico ranks 147 out of 180 countries on the 2017 World Press Freedom Index, measured by the nongovernmental organization Reporters Without Borders. By comparison, The United States is number 43.
How does drug trafficking and organized crime factor into this phenomenon? Can violence along the border impact South Texas and San Antonio?