As you're driving around Houston or riding (or not riding) our public transportation, maybe you've found yourself wondering "Why'd they do it that way?"
For example, maybe you've wondered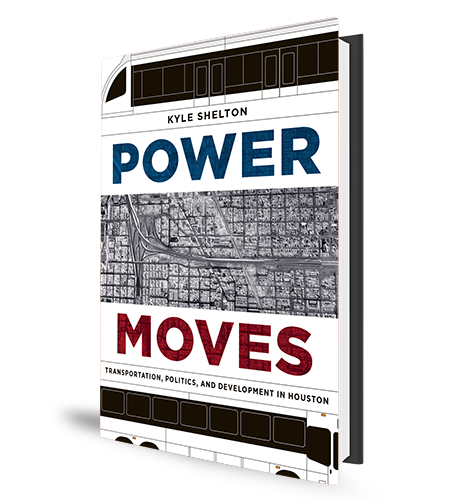 why Highway 59 was built where it would disconnect the East End from downtown. Or maybe you've wondered why Interstate 10 was built through the Fifth Ward.
A new book addresses a lot of the history behind how Houston's transportation decisions were made over the years and how those decisions shaped the city. It's called Power Moves: Transportation, Politics, and Development in Houston. Author and Rice University transportation researcher Kyle Shelton joins Houston Matters to discuss what he uncovered.
Much of the book focuses on the growth of the city's highway system after World War II, debates about building up the city's public transit system in the 1970s, and the creation of the area's toll roads in the 1980s.