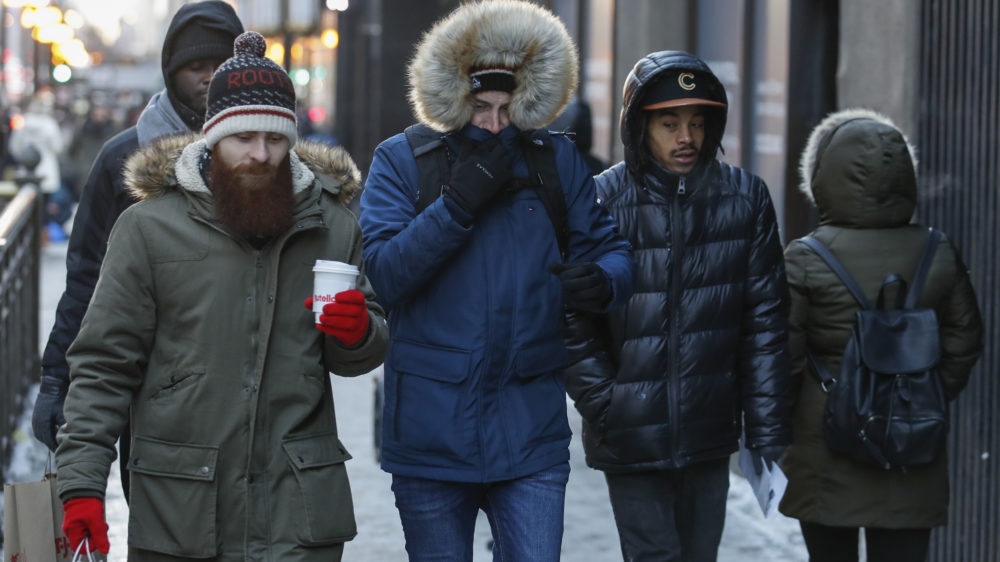 Freezing temperatures across parts of Texas have prompted efforts to help the homeless stay warm and traffic officials to warn about possible icy roads.
The National Weather Service issued a hard freeze warning until Wednesday morning for parts of Central Texas, including Austin and south to San Antonio. A freeze warning for South Texas included McAllen, Edinburg, Pharr and Weslaco.
Tuesday's deep freeze stretched from South Texas to Canada and from Montana through New England. In Texas, freezing temperatures were reported in Amarillo, Lubbock, Dallas, Austin and Houston.
Organizations assisting the homeless fanned out Tuesday across Houston to provide blankets and other warm gear.
Some wrecks in East Dallas were blamed on an apartment complex sprinkler that apparently malfunctioned and sent water onto a road that became an icy hazard.