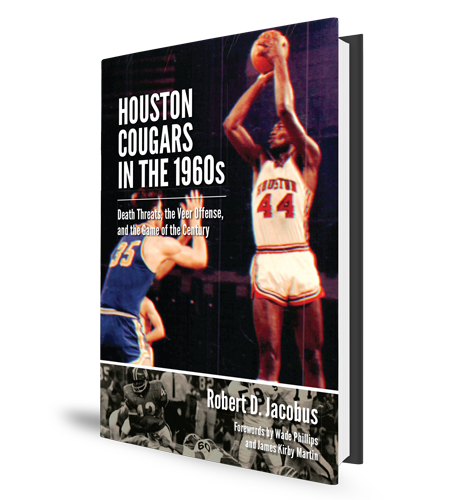 Sportscaster Dick Enberg passed away on Thursday. He was 82. He did play-for play for a wide variety of sports, including professional football, Major League Baseball, and college basketball.
In a career that spanned 60 years, Enberg said the most historically important event he covered is what's known as "The Game of the Century." That refers to the 1968 college basketball game between the University of Houston Cougars and UCLA's Bruins, played at the Astrodome.
Robert Jacobus is author of Houston Cougars in the 1960s: Death Threats, the Veer Offense, and the Game of the Century.
We spoke with Jacobus back in 2015 about why the game was so important — and the reason goes beyond just basketball.