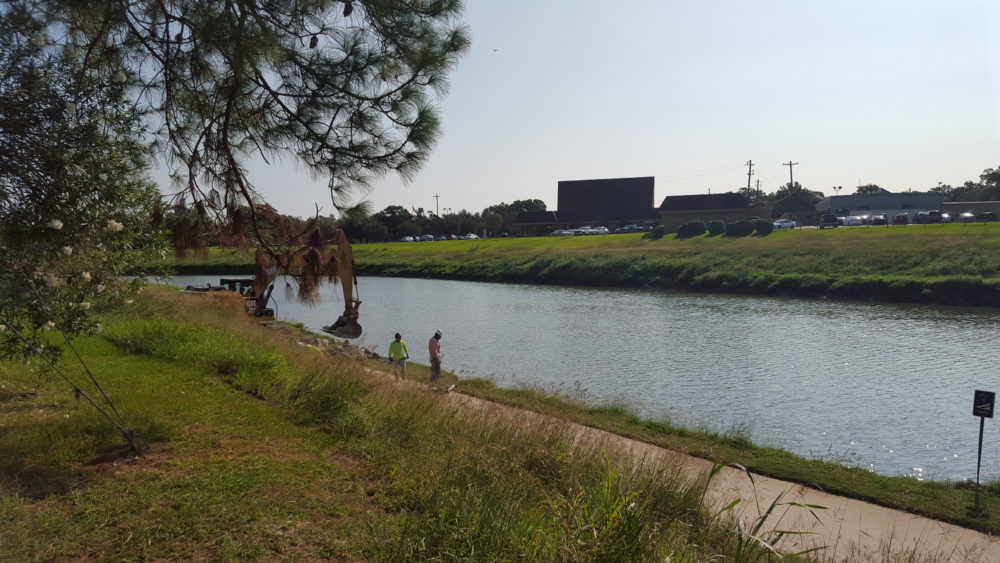 The final phase of a decades-long project to reduce flooding from Brays Bayou will soon get underway. Harris County Commissioners Court awarded a design contract for the last segment to a Cypress-based engineering firm.
The final stretch of Project Brays will widen the bayou between South Rice Avenue and Fondren Road. The area has flooded three times since 2015 – first during the Memorial Day Flood, then during the Tax Day Flood, and recently during Hurricane Harvey.
"We still have to finish the bridges in order to get the full benefit we were looking at, and that's reducing the risk of flooding," said Gary Zika, federal projects manager at the Harris County Flood Control District. "In the Meyerland area, like South Post Oak to Fondren, we're looking at the 100-year base flood elevation, lowering that by about 2 feet."
CivilTech Engineering won the design contract for the South Rice-to-Fondren segment, worth nearly $600,000. "Design will take place in 2018, early part of ′19, and then construction [of the entire project] through 2021," said company president Melvin Spinks.
The effort to widen Brays Bayou began more than 20 years ago, starting from the bayou's mouth at the Houston Ship Channel. Construction of the final segment is expected to cost about $14 million, bringing the total cost of the project to roughly $550 million.