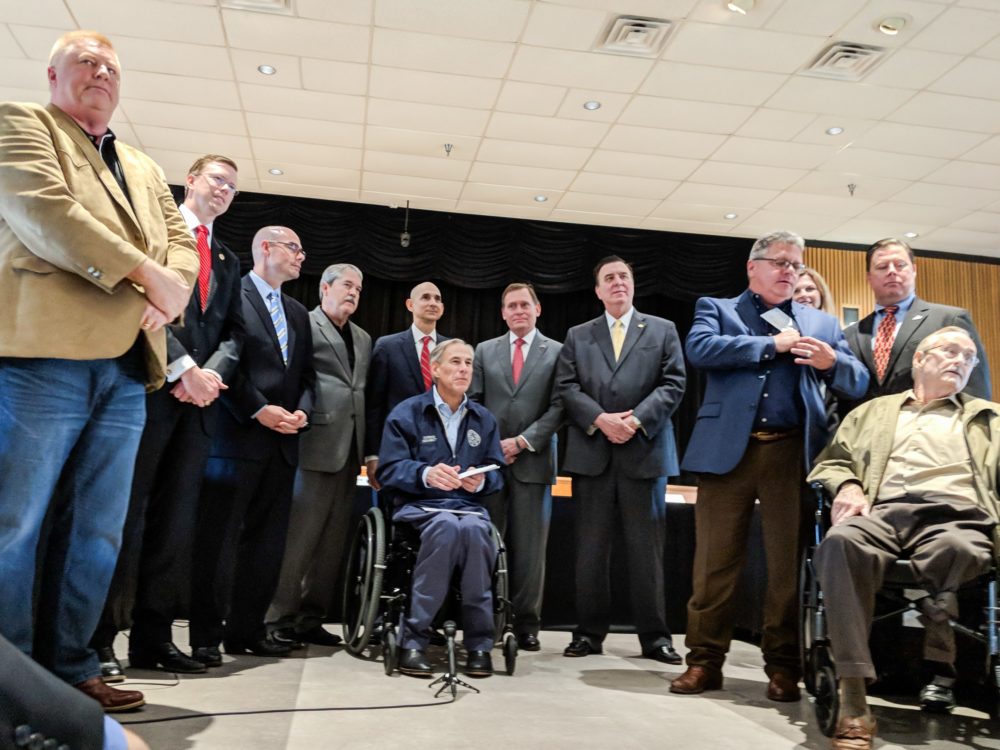 The state of Texas is paying for 10% of Harvey debris removal costs for some cities and counties, with the federal government paying for the other 90%, Governor Greg Abbott announced today.
Abbott handed out checks to area officials at a meeting in League City. He says the 90/10 split deal and a new $81 billion relief plan from Congress is a start, but Texas still needs more from the feds.
"It is clear that the House is doing a good job of increasing the amount of money that would be allocated," Abbott said. "What's important to emphasize is we have dug into the details that the strategies are being used to appropriate that money are not necessarily the strategies that are best for what the state of Texas needs."
Rebuffing criticism that the state should tap its Rain Day Fund now, Abbott said he wanted to make it clear that the state is spending money meant to be reimbursed by that fund. However, Abbott said he expects to see mitigation efforts — including a third Houston reservoir — paid for with federal money, citing Representative John Culberson's remarks to the Houston Chronicle.