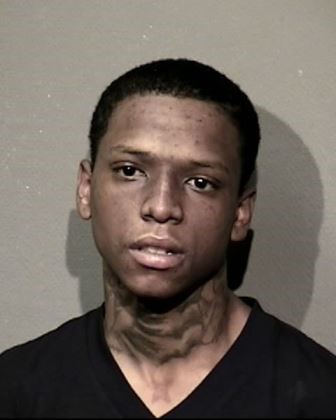 The Houston Police Department (HPD) announced Tuesday the arrest of 20 year-old Keltrin Stephens in relation to a recent series of robberies of Automated Teller Machines (ATMs) at several local hotels.
Captain Matt May said HPD agents arrested Stephens on Monday, December 18, at an apartment complex located near the intersection of Aldine Mail Route and the Southwest Freeway.
Stephens is facing a pending charge of felony theft and has three felony warrants and two misdemeanors in his criminal history.
All of the five robberies have happened in December, specifically at three Marriott hotels, as well as at a DoubleTree hotel and a Frontier hotel.
May noted that HPD has multiple tips regarding the robberies, although the investigators are not certain yet about how many people have committed them.
"We have one video of up to nine, but it could be different parties in each of the different, different incidents. We are not quite sure yet," explained May, while adding investigators "anticipate that we are gonna make multiple additional arrests very soon."
HPD has released surveillance video of the suspects robbing the ATM at the Frontier Hotel on the Southwest Freeway.
Anyone with information in this case or on the identity of the wanted suspects is urged to contact the HPD Robbery Division at 713-308-0700 or Crime Stoppers at 713-222-TIPS.