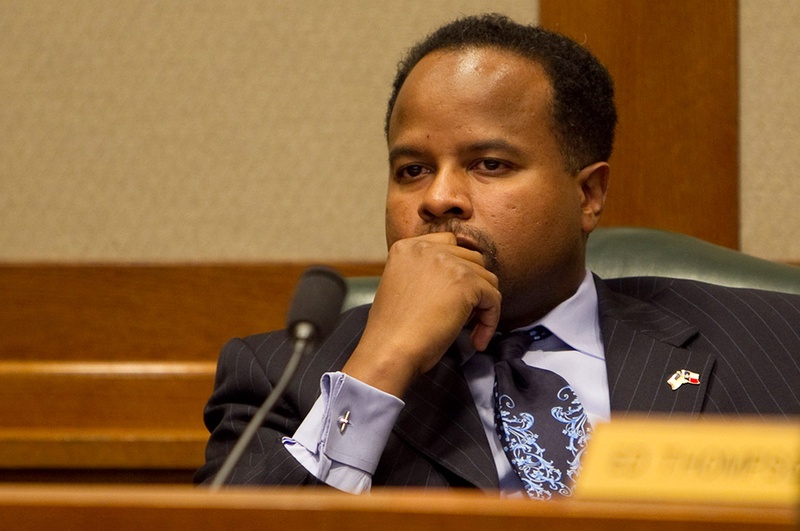 Texas State Representative Ron Reynolds said Friday he will reach out to state officials because of his concern about potential health problems due to a recent oil well blowout incident near Missouri City.
The blowout happened on December 6 near the Texas Parkway and the Fort Bend Parkway Toll Road, and caused the dissemination of a gas called hydrogen sulfide.
The Railroad Commission of Texas is the lead agency in the response to the incident and the Texas Commission on Environmental Quality (TCEQ) is conducting "odor survey investigations," according to a news release.
The TCEQ began the investigations on December 7 and, according to their news release, as of December 13 the levels of hydrogen sulfide that had been detected were "below levels that would be a health concern or an immediate threat to public health and safety."
Reynolds, a Democrat who represents District 27, emphasized during a news conference that "the TCEQ has received numerous odor complaints."
Hydrogen sulfide can smell like rotten eggs or natural gas and the TCEQ notes "odorous levels are not necessarily harmful levels," although they add that "persistent, strong odors have the potential to cause indirect, odor-related health effects such as headache and nausea."
An environmental quality expert said at the news conference that he is very concerned about the dissemination of the hydrogen sulfide and that it is much more than just an odor problem because the gas is toxic.
The expert also said hydrogen sulfide is extremely acidic, very corrosive and very harmful to the human body.
Reynolds said he will get in contact with top officials at the Railroad Commission of Texas and the TCEQ to convey his concerns to them.