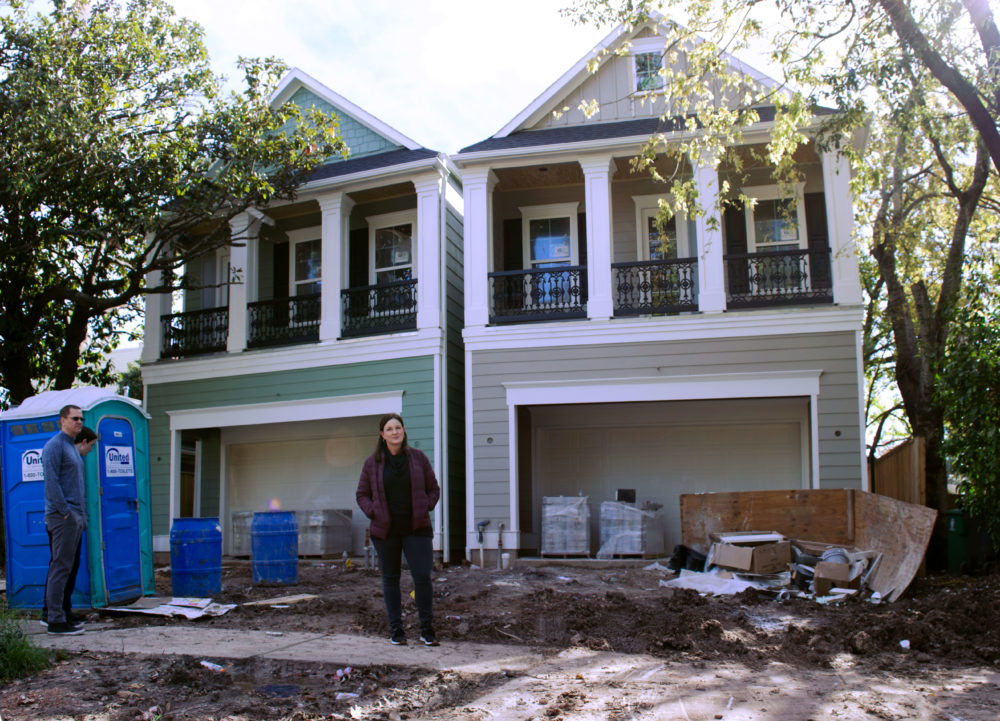 As you walk through the door into the Guite's apartment in northwest Houston you're met by the whole family, their dog included. While everything about their greeting says "Texas," the Guites are California transplants.
John and Jocelyn Guite, their two kids and their dog moved to Houston's Meyerland neighborhood about six years ago.
"I joke around that we might be one of the only families that ever sold their house in California and didn't make money on it," John says. "We ended up selling our house there basically for what we owed; and then it went up as soon as we left!"
But that didn't matter so much, because in Meyerland, they thought they'd hit the jackpot. They loved it. Meyerland is a great neighborhood for families, it has good schools, parks, everything they wanted, and when they asked around about flooding problems:
"Everybody we talked to said yeah but it's never flooded, it's been here for 60 years and it's never flooded," John says. "For me, it just never really even registered that it could happen."
The Guite's first few years in Meyerland were sort of idyllic. Jocelyn says they fit right into the community — it was normal for her to come home and find neighborhood kids swimming in her family's pool (with no one from the family home).
However, in 2015, they ended up with a foot of water in their home. Insurance money helped, but the house was never the same.
"I think sometimes there is that misconception that you get a brand new kitchen and all new furniture," Jocelyn says, "but you do not come out of this ahead ever."
Emotional and financial toll aside, they figured the flood was a freak occurrence and would not happen again.
But they were wrong. A year later, on Tax Day, Meyerland floods again.
The Guites were lucky, but most of their neighbors were not. John remembers everyone panicked, with Meyerland under water, and people crowding into their house to stay dry.
"There's an image in my mind that I just I can't get out of my head of, you know, the neighborhood looking like that," John says.
"I mean psychologically that day we flooded," Jocelyn responds. "It felt like we went through all the motions, we had all the the same stresses, you know, up until that very last point."
"That's when we came to the realization that we were gonna need to move at some point," John says.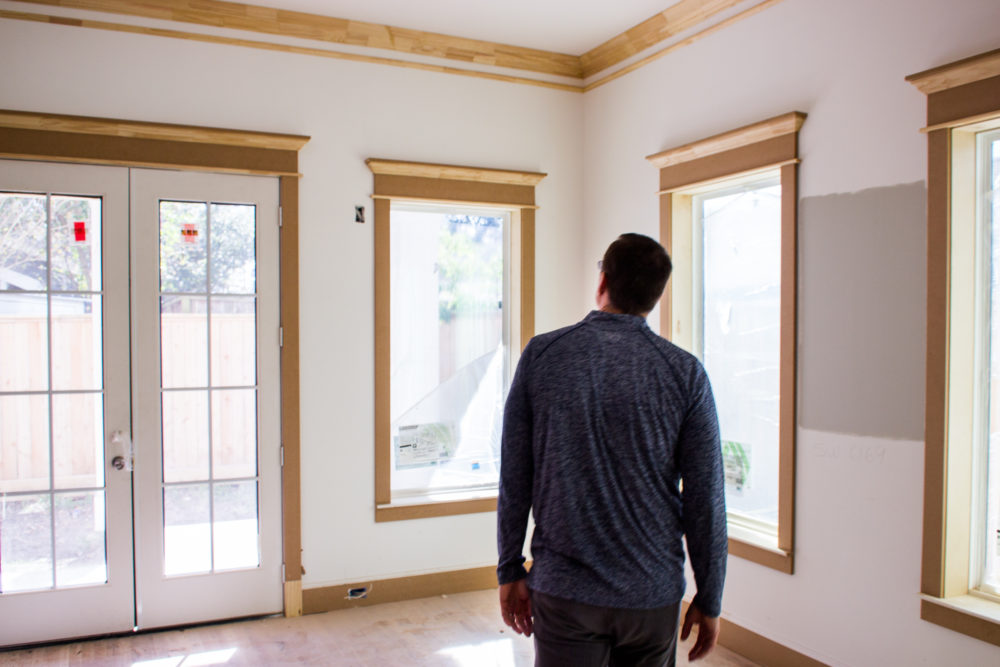 But they were only a few years into their mortgage. They crunched some numbers, and the result was bleak.
They say it just wasn't financially feasible to move. In order for the move to work, John says, they almost needed their home to flood again.
And then, in August 2017, Harvey.
The Guites evacuated when the rain started falling and later returned to find Meyerland practically turned into a lake. They briefly thought about rebuilding — after a flood, once you renovate or elevate your home, property values can go up — but they ultimately decided to leave. They were kind of burnt out on the treat-your-home-as-an-investment thing.
Meyerland right now looks the same as it did in the months after past floods. What once was a lively community, pretty and well maintained, is now empty, eerily silent and dark as people wait for their homes to be repaired.
Across town, the Guite's new home is under construction. It's a very different area. Where Meyerland was purely residential, their new home is in a more active area, with stores, restaurants — it's city life. We head out there with Jackson and Lexie, their teenagers.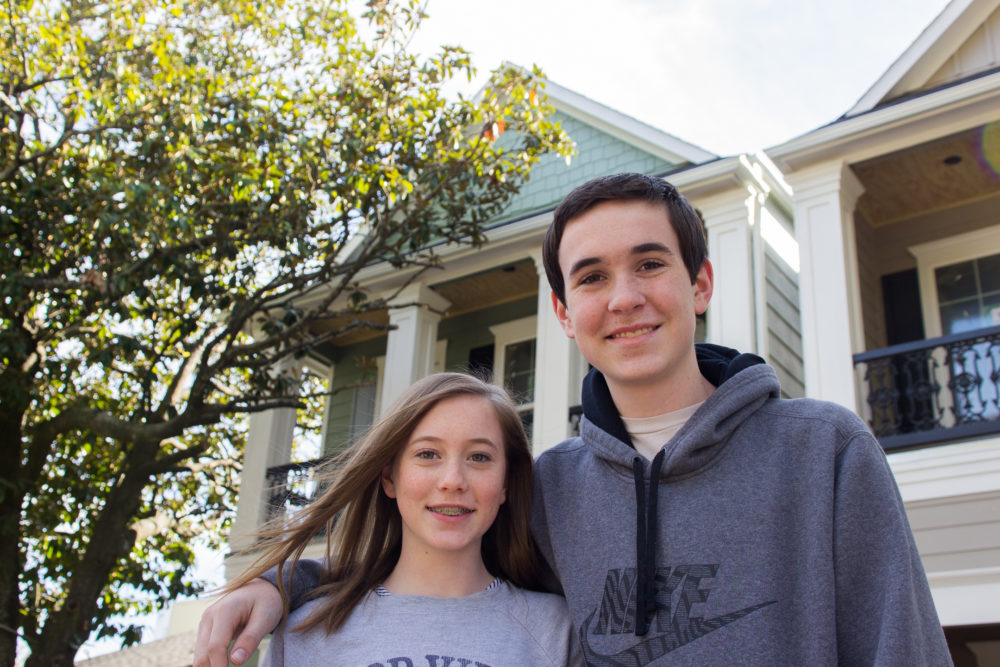 It's the first time they've seen the new house, and the kids seem ready to move in. The apartment is too small, they say. They need more space to hang out, do teenager stuff. And while they debate upstairs about who gets which room, Jocelyn surveys the new kitchen.
"It feels like life's been a little bit on hold," she says, looking around. "I'd say for a few months we're just not in our normal groove. We're not doing the normal things. And when we get here we're going to start that up."
If all goes according to plan, they'll be able to get back to normalcy in February.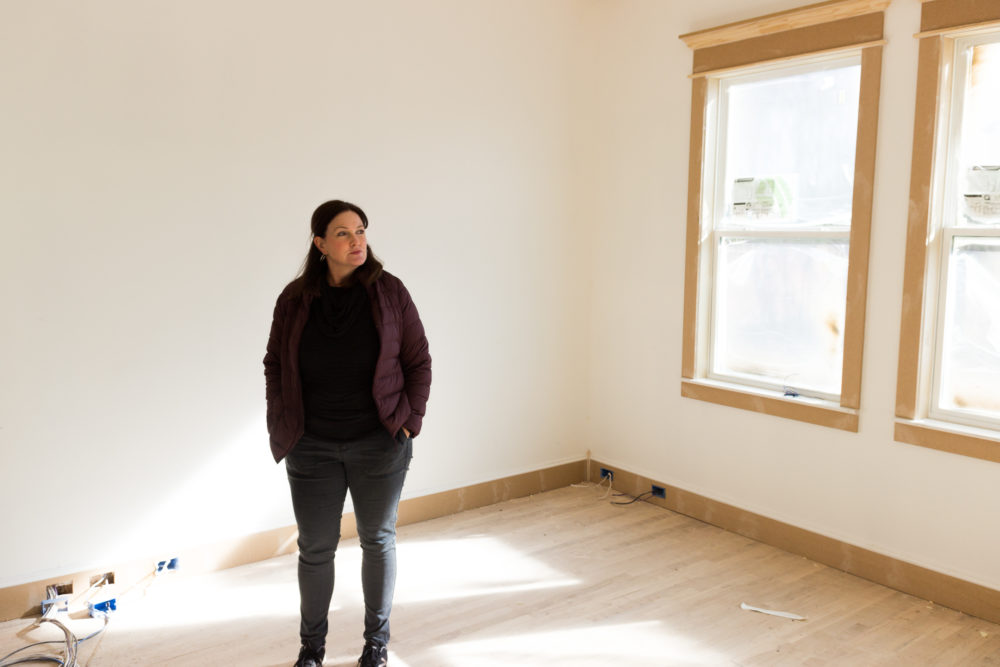 They're excited about the new area, but they'll miss Meyerland, Jocelyn says. She only has a few more years with the kids at home, and after three floods they want to spend their time together, making the most of it and not dealing FEMA claims and contractors.
MORE: Davis Land Discusses Reporting On Families Who've Faced Multiple Floods