Harris County Attorney Vince Ryan announced Wednesday his office has filed a lawsuit against 21 drug manufacturers and distributors, four doctors and one pharmacist because of the opioid epidemic. All of them operate in Harris County.
The companies Purdue Pharma L.P., Cephalon Inc. and Janssen Pharmaceuticals Inc. are three of the defendants and they are referred to in the lawsuit as manufacturers, distributors and sellers of opioids in Harris County and the rest of the United States.
The doctors the county is suing are: Gazelle Craig, Arun Shmma, Karin Sharma and Richard Arthur Evans. The lawsuit also lists pharmacist David Devido as one of the defendants.
The lawsuit contends the "defendants knew that the use of opioids had the potential to cause addiction and other health maladies" and adds that "driven by profit, defendants engaged in a campaign of lies, half-truths, and deceptions to create a market that encouraged the over-prescribing and long-term use of opioids even though there was no scientific basis to support such use." (Find the document of the lawsuit at the bottom of the story).
As for the impact the opioid epidemic has in Harris County, the lawsuit indicates that opioid prescribing rates in the county "historically have been above average and as high as 79.4 prescriptions per 100 persons."
The lawsuit adds that "of the more than 33,000 opioid-related deaths in the United States in 2015, 2,588 were in Texas" and adds that "Harris County bore its share of this burden, with 318 (12.3%) of these deaths occurring in the county."
During a news conference held in downtown Houston, Ryan blamed pharmaceutical companies for promoting opioids too widely. You can watch it below:
Listen to the News 88.7 In Depth report here:
Being addicted to painkillers, or opioids, is a serious health issue in Houston and nationwide.
In October, President Trump even declared the opioid crisis a "national public health emergency, under federal law." It's the first presidential administration to do so.
According to the Centers for Disease Control and Prevention, opioid prescribing has fueled the epidemic. It said nearly half of all U.S. opioid overdose deaths involve a prescription. And a recent government report said the US economy lost over 500 billion dollars from opioid abuse, in 2015.
When it comes to the question of who should pay for the losses, Harris County has said that the drug companies should; just like tobacco companies were made to pay for smoking-related health care and prevention.
"It's exactly pharmaceutical's tobacco moment," said lawyer Tommy Fibich. He's one of the several lawyers representing Harris County against the pharmaceutical companies mentioned in the lawsuit.
"These are the most addictive drugs on our planet. They knew that. They promoted them in a way that caused people to be addicted to them," said Fibich. "The problem is the companies that manufactured opioids went against every statue in law designed to protect the consumer."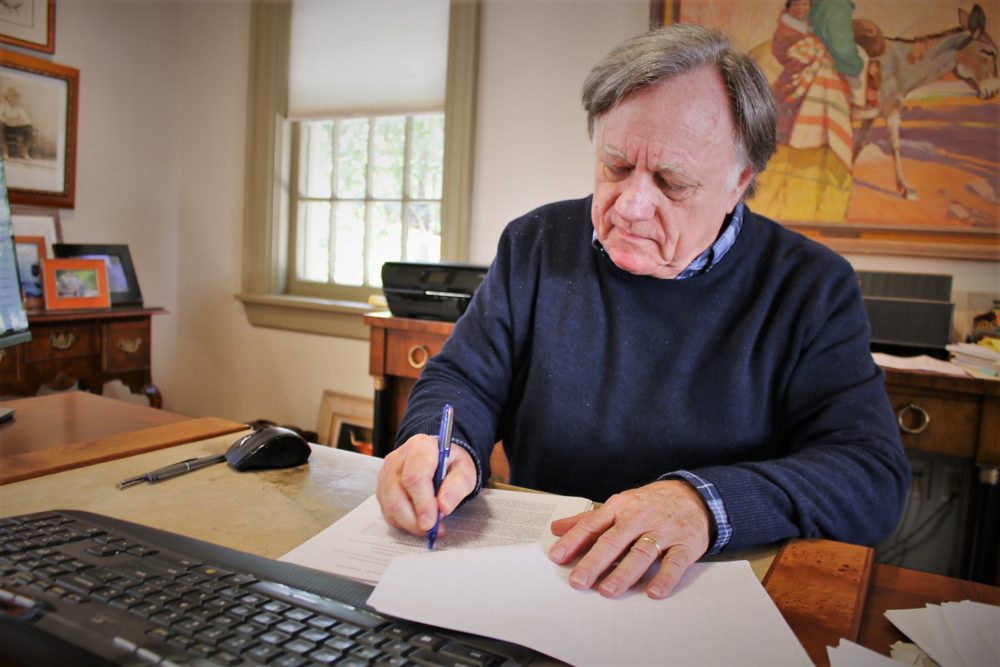 Fibich said the regulations in place should have worked, but they weren't enforced.
"The manufacturers and distributors, primarily, managed to disregard them. They did it with impunity. And everybody was making so much money that they were willing to do it and take the risk," said Fibich.
Harris County's lawsuit is not the first of its kind. Lawsuits of this nature have been popping up across the country. Upshur County, in East Texas, filed a similar lawsuit in September.
Healthcare Distribution Alliance (HDA) is a national trade association that represents wholesale distributors, some of whom are involved in the lawsuit.
In a statement, HDA spokesman John Parker said:
"As distributors, we understand the tragic impact the opioid epidemic has on communities across the country. We are deeply engaged in the issue and are taking our own steps to be part of the solution – but we aren't willing to be scapegoats.
Distributors are logistics companies that arrange for the safe and secure storage, transport, and delivery of medicines from manufacturers to pharmacies, hospitals, long-term care facilities, and others based on prescriptions from licensed physicians. We don't make medicines, market medicines, prescribe medicines, or dispense them to consumers.
Given our role, the idea that distributors are solely responsible for the number of opioid prescriptions written defies common sense and lacks understanding of how the pharmaceutical supply chain actually works and how it is regulated.
We are ready to have a serious conversation about solving a complex problem and are eager to work with political leaders and all stakeholders in finding forward-looking solutions."
AmerisourceBergen, Janssen Pharmaceuticals, and Teva Pharmaceutical Industries Ltd., also involved in the suit, provided Houston Public Media with statements:
Janssen Pharmaceuticals: Responsibly used opioid-based pain medicines give doctors and patients important choices to help manage the debilitating effects of chronic pain. At the same time, we recognize opioid abuse and addiction is a serious public health issue that must be addressed. We believe the allegations in lawsuits against our company are both legally and factually unfounded. Janssen has acted in the best interests of patients and physicians with regard to its opioid pain medicines, which are FDA-approved and carry FDA-mandated warnings about possible risks on every product label. According to independent surveillance data, Janssen opioid pain medicines consistently have some of the lowest rates of abuse among these medications, and since 2008 the volume of Janssen opioid products always has amounted to less than one percent of the total prescriptions written per year for opioid medications, including generics. Addressing opioid abuse will require collaboration among many stakeholders and we will continue to work with federal, state and local officials to support solutions.- William Foster, spokesperson, Janssen Pharmaceuticals, Inc.

AmerisourceBergen: AmerisourceBergen and other wholesale drug distributors are responsible for getting FDA-approved drugs from pharmaceutical manufacturers to DEA-registered pharmacies, based on prescriptions written by licensed doctors and health care providers. Our role in doing so is quite widespread across different therapies, with the distribution of opioid-based products constituting less than two percent of our sales. We are dedicated to doing everything within our power as a distributor to mitigate the diversion of these drugs without interfering with clinical decisions made by doctors, who interact directly with patients and decide what treatments are most appropriate for their care. Beyond our reporting and immediate halting of tens of thousands of potentially suspicious orders, we refuse service to customers we deem as a diversion risk and provide daily reports to the DEA that detail the quantity, type, and the receiving pharmacy of every single order of these products that we distribute. We are committed to collaborating with all stakeholders, including in Texas, on ways to combat opioid abuse

Teva Pharmaceutical Industries Ltd.: Teva is committed to the appropriate use of opioid medicines, and we recognize the critical public health issues impacting communities across the U.S. as a result of illegal drug use as well as the misuse and abuse of opioids that are available legally by prescription. To that end, we take a multi-faceted approach to this complex issue; we work to educate communities and healthcare providers on appropriate medicine use and prescribing, we comply closely with all relevant federal and state regulations regarding these medicines, and, through our R&D pipeline, we are developing non-opioid treatments that have the potential to bring relief to patients in chronic pain. Teva offers extensive resources for prescribers, patients and pharmacists regarding the responsible pain management and prevention of prescription drug abuse. Teva also collaborates closely with other stakeholders, including providers and prescribers, regulators, public health officials and patient advocates, to understand how to prevent prescription drug abuse without sacrificing patients' needed access to pain medicine.
Marc Fleming, Assistant Professor of Pharmaceutical Health Outcomes and Policy at the University of Houston College of Pharmacy, said while there is an issue in Harris County, there's responsibility and blame all around.
"From a societal stand point, to the individual patients, to unscrupulous doctors that enable these patients with unethical prescribing of these medications," said Fleming.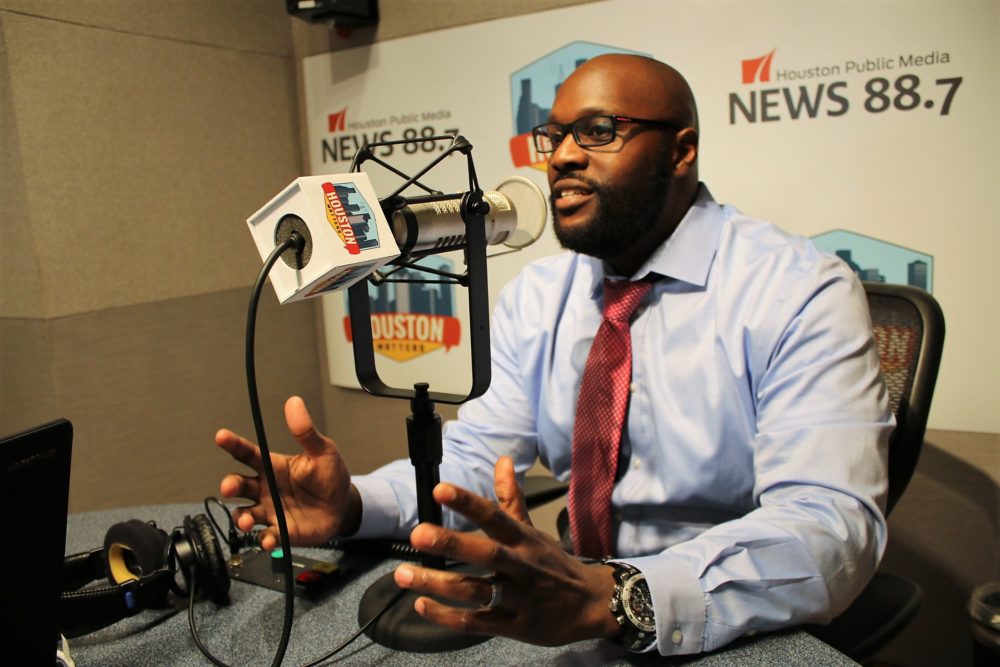 Fleming also said there are many factors contributing to opioid abuse; one being lyrics to popular songs referencing prescription medication abuse.
"These medications are commonly talked about in some of these lyrics, and so forth." said Fleming. "One of my concerns is that we have a generation of kids that has grown up very accustomed to taking medications. So there's nothing taboo, for this generation, about taking a medication."
Fleming said if damages are awarded to Harris County, it would be best spent in rehabilitation, and other alternatives to help pain management; like yoga and physical therapy.
"Does your insurance cover that? Typically not," said Fleming. "How are you going to pay for that? These are things that are not being addressed."
Lawyers say a trial date could come in the next year.