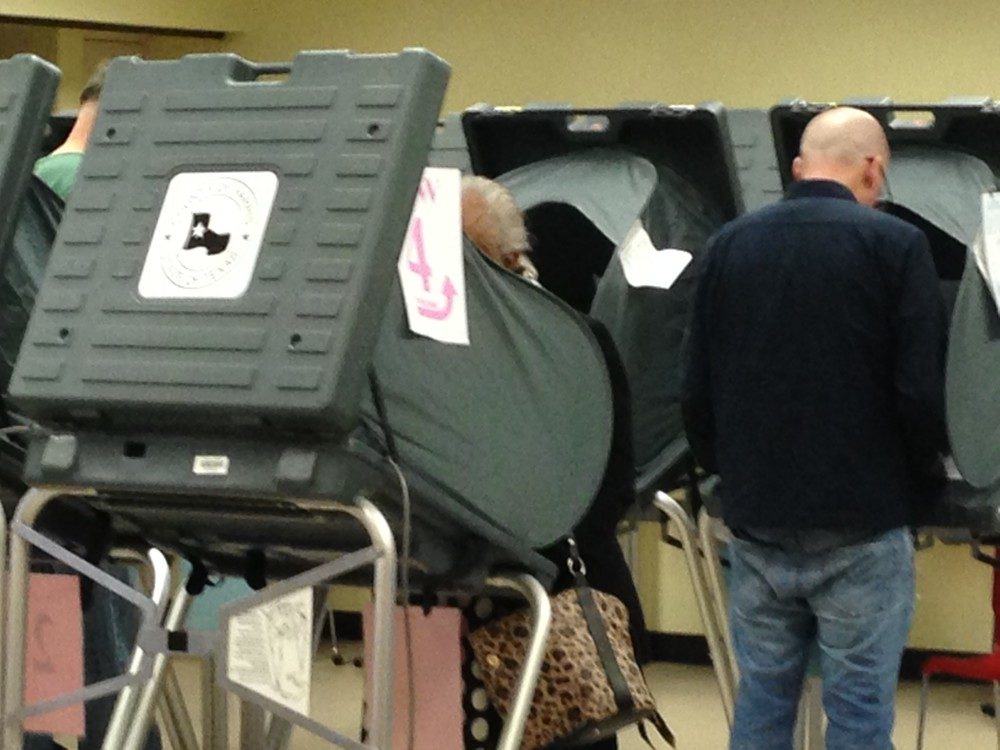 Today is the deadline for candidates to file to run in the March 6 Texas primary. Harris County voters will have the chance to weigh in on dozens of local races. If current trends hold, many of the Democratic primary winners are likely to unseat Republican incumbents come next November.
Republicans picked up a lot of offices in Harris County during the last off-year election in 2014. University of Houston political scientist Richard Murray says the GOP will have a tough time holding onto those gains.
"That was an election where Obama was president, and there was a lot of pushback against him," says Murray. "Now Trump's president, who did very poorly in Harris County and remains, I think, quite unpopular here with a lot of voters – blacks, Latinos, Asians, white liberals."
Last year, Hillary Clinton beat Donald Trump in Harris County by more than 12 percentage points. Democratic candidates swept all four county-wide offices, ousting three Republican incumbents – Sheriff Ron Hickman, District Attorney Devon Anderson, and Tax Assessor-Collector Mike Sullivan. Steve Radack, the Republican county commissioner for Harris County Precinct 3, beat his Democratic opponent, Jenifer Rene Pool, by more than 15 points.
The shifting demographics of the county increasingly favor the Democrats. Rice University political scientist Bob Stein says former Harris County Sheriff Adrian Garcia will pose a tough challenge to Jack Morman, the incumbent commissioner for County Precinct 2.
"The real test, I think, for Adrian [Garcia] is, after two rather disappointing defeats for mayor and then recently for a congressional nomination, can he raise the kind of money that Jack Morman, I think, will have," says Stein.
But Republicans are still in a strong position to hold onto at least two of the county's top offices. Judge Ed Emmett's popularity extends across party lines, and Commissioner Jack Cagle represents the county's most conservative precinct.