Twas two weeks until Christmas and all through the bayou city,
Snow was a falling and it was oh so pretty.
Pics of the snow were sent with great care,
In hopes that more followers were soon to be there.
Houston was aglow all active on Snapchat maps,
While visions of snow were sent via snaps.
Have you seen? Did you hear? Snow has fallen in Houston!
It has been around 8 years since the last snow fall in the city, and Houstonians have lost their collective minds all across social media.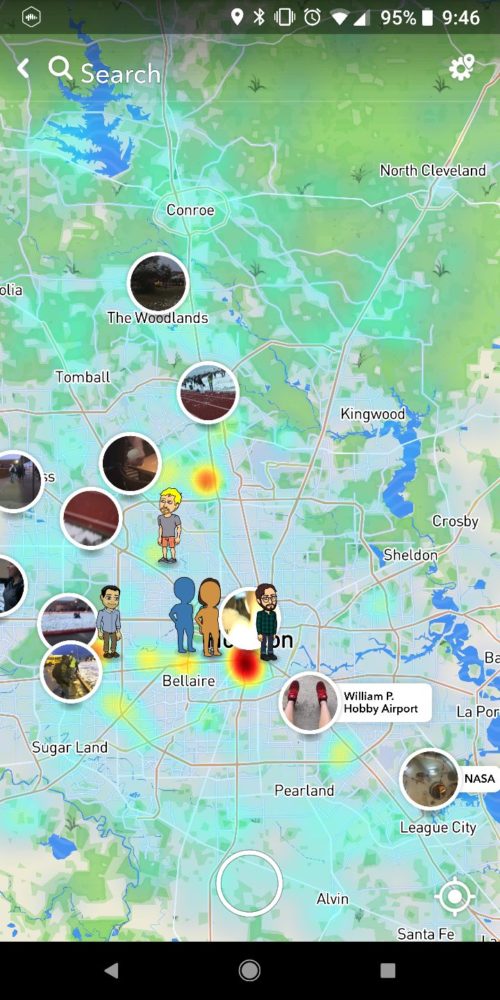 On Snapchat's map feature, you can see that the entire city is covered with users sending in pics of their Houston snow day.
Even the Houston subreddit, reddit.com/r/houston, has changed their banner to match the unusual weather.
Also, as you probably guessed every post is about the snow.

Naturally the twitter feeds and instagram posts were flowing with delight, many using hastags such as #houstonsnow, #Houstonsnowday, #houstonsnow2017, and #snowinhouston
Houston Locals Take To Twitter To Share Surprise Snow Photos
— HPMNews887 (@HPMNews887) December 8, 2017
Hopefully this weather lasts a bit longer and Houstonians can experience a real white Christmas!