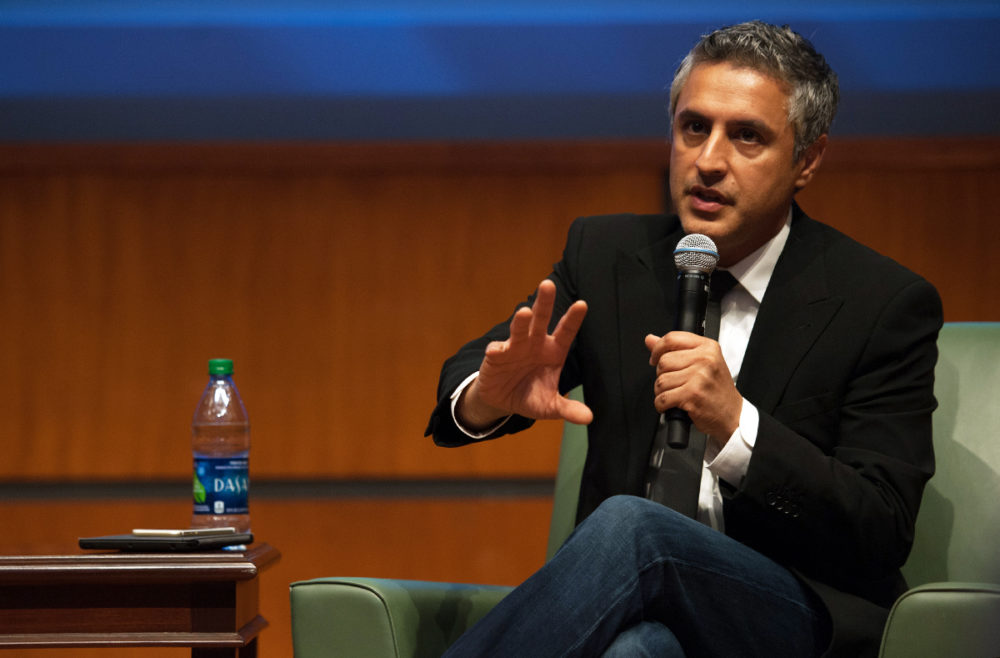 Pres. Donald Trump's decision to recognize Jerusalem as the capital of Israel pushes the Middle Eastern nation closer to 'national suicide.'
That's according to author Reza Aslan. He's the author of numerous books, including God: A Human History. He spoke onstage Wednesday night (Dec. 6) with Houston Matters host Craig Cohen.
Aslan said the decision will lead to more violence and will further destabilize the region. And, he said, it further jeopardizes the very existence of the Jewish state itself — as a simple matter of demographics. Some reports suggest non-Jews will soon outnumber Jews in Israel (while others suggest a Jewish baby boom could stymie that). The more land Israel gobbles up, Aslan said, it becomes one of two things: either a Jewish-majority nation that's an apartheid state, or a democracy that's not a Jewish-majority state.
"So, that's the existential crisis — the real sort of national suicide that Israel has been pursuing all this time," he said. "And we basically just handed them a loaded gun."
Aslan said the move puts the final nail in the coffin of the two-state solution for peace.
"That's done. That's over with," he said. "And the United States has now completely removed itself as an arbiter between the Israelis and the Palestinians. That role can no longer be sustained."
He said he thinks only two groups support the move: the right wing in Israel and the white evangelical right in the United States. And it should end any notion that the Israelis and Palestinians are equals in any negotiation that occurs.
"You can't negotiate over how to share a pizza when one side is eating the pizza," Aslan said.
Aslan also criticized Pres. Trump, calling the move dangerous, narcissistic, and cynical, saying it makes the United State more irrelevant on the global scene.
"This is just another example of a deliberate attempt by this administration to basically break the world," Aslan said.
However, he says, the move isn't too far removed from the policies pursued by every president before Trump.
"We have a foreign policy in the United States that is overwhelmingly — blindingly — pro-Israel and to the detriment of Israel itself," Aslan said. "So, that hasn't changed in any regard."
Aslan spoke at a Brazos Bookstore event at The Ballroom at Bayou Place. Houston Matters will air Aslan's conversation about his book, God: A Human History, on Thursday, Dec. 14, at noon.