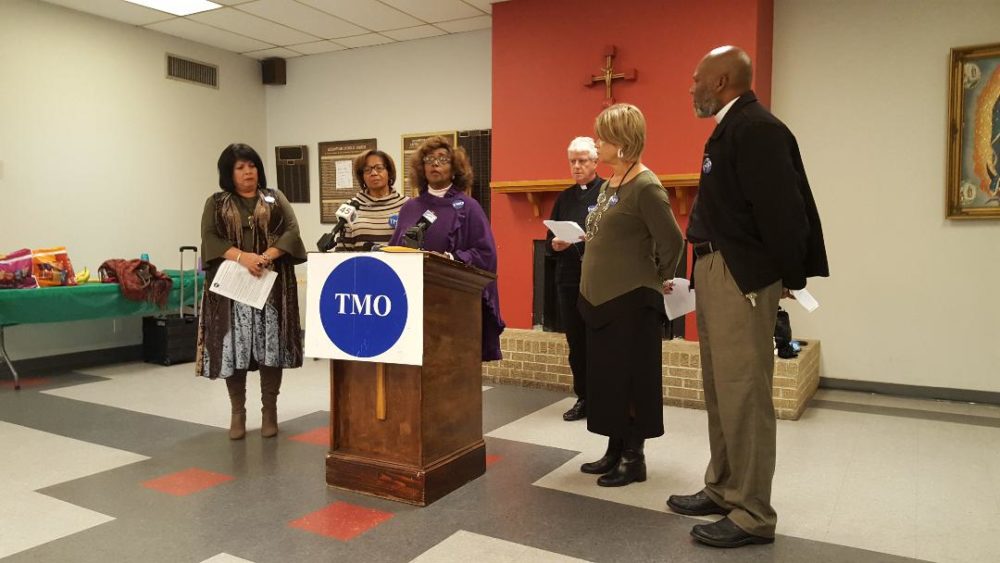 Evelyn Wagner Wright was one of the thousands of people whose homes flooded in Hurricane Harvey. The northeast Houston resident said she has homeowners insurance but her claim was denied. She then filed a claim with FEMA but that was also turned down. Now she's trying to help others with the process.
"I have watched the strong elders of my church and my community cry because of lack of resources and the inability to help themselves at this time," said Wright.
The Metropolitan Organization advocacy group is now encouraging Harvey victims to keep appealing if their initial claim is denied. Advocates are also recommending that people seek out a caseworker who can help with the process through a group like Baker Ripley. The group's Sherry Dunlap says the process can be confusing for people already in a tough situation.
"When speaking with an elderly woman who lost everything, she was so devastated when she received the denial letter from FEMA that she said 'I ripped it up and threw it in the trash,'" adds Dunlap.
The Metropolitan Organization is also calling on FEMA to extend the deadline for filing those appeals. According to a new study by the Episcopal Health Foundation and the Kaiser Family Foundation, about half of Texans affected by Harvey say they're not getting the assistance they need to recover.