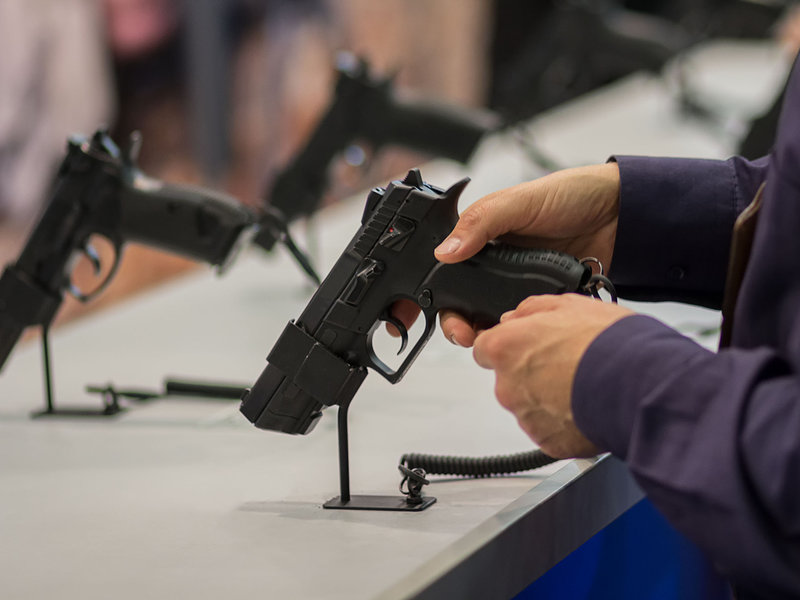 Less than a month ago, Devin Kelley walked into a church in Sutherland Springs, Texas and opened fire killing 26 people.
An armed neighbor wounded Kelley who later turned his gun on himself.
State Attorney General Ken Paxton suggested on Fox News that good people with guns might stop the bad ones.
"If it's a place where somebody has the ability to carry there is also the opportunity that the gunman will be taken out before he has the opportunity to kill very many people," Paxton said.
But how often does that happen, that a bystander saves the day with a gun?
That question was just one of many we wanted to look into. For some answers we talked with Ashraf Mozayani.
"Very very low number you are looking that somebody protects themselves with the gun," she said.
How would Mozayani know?
For years, she saw the result of gun fire first-hand when she worked at the medical examiner's office.
"I have been the lab director and chief toxicologist for Harris County Institute of Forensic Science or at that time we called the medical examiner's office from 1996 to 2012," she said.
If someone died in Harris County and required an autopsy, Mozayani was a part of a team analyzing the report.
"In any medical examiner office every morning you usually sit at the table and see every case that comes to the office," she said.
Mozayani said she rarely saw a report of a fatality where someone used a gun in defense.
"It's not that many and those people that are protecting themselves with a gun are usually well trained police officer or someone off duty," she said.
So, if people are rarely using guns for protection, how were they being used when someone was killed?
We found the most recent statistics in the 2016 annual report from where Mozayani used to work, the Harris County Institute of Forensic Sciences.
In Harris County last year, there were 478 homicides, people killing other people.
Knives, clubs, and strangulation were used in some but in the vast majority, a gun was the weapon, accounting for 371 of those 478 homicides.
In cases of people killing themselves, guns accounted for 285 of the 500 suicides in Harris County last year.
"For the victims of suicide it is firearm,"Mozayani said. "It's about 60 percent of them is firearm."
Mozayani pointed us to a particularly troubling stat, she says when children died from injuries in Harris County, the leading cause was a gun.
Last year, guns killed 33 kids. That's more than any other single cause, including drownings, even car accidents.
Next, we asked Mozayani about exactly what kinds of guns are used in Harris County. "So pistols is about more than 60 percent of the cases that come to the lab," she said.
So, handguns as opposed to the semi-automatic rifles used in mass shootings including those in Sutherland Springs and Las Vegas.
Mozayani says in the 16 years she worked in the medical examiner's office, she never saw any cases near the horrific magnitude of those.
It was instead a day-in-day-out continuous stream of gun-caused death.
And how did that make Mozayani feel about guns?
"I am a gun owner and that happened exactly after the Ike flood," she said. "I was alone in the house. I was very very afraid."
So, she got a gun for protection.
Mozayani said it just comes down to being a responsible gun owner.
"It's very important who has the gun and how to keep the gun and what kind of gun they have,"she said.
Mozayani is now a professor of forensics at Texas Southern University.
She plans to have her PhD students do a study next year on trends in gun ownership and gun use in Houston.