Updated on Nov. 9 at 5:47 p.m. ET
Senate Republicans have outlined their version of a tax overhaul, and while the Senate plan maintains many of the same ideas of the House bill released last week — a steep corporate tax cut and bigger standard deductions, for example — it also departs sharply in a few ways, like the fact that it makes no changes to the mortgage interest deduction and it repeals the deduction for property taxes.
Here's a look at some of the changes that individual filers could expect if either the House or Senate versions were to pass as-is. Importantly, the Senate plan isn't even a bill yet and leaves some big questions as to specifics — such as its proposed tax brackets. There are currently seven individual income tax brackets, with the top rate at 39.6 percent. Senate Republicans have announced that their plan would maintain the seven current brackets, topping out at 38.5 percent. However, they have not yet announced which income groups will pay which rate.
The bar chart below shows what current brackets look like, compared with the House GOP's proposed brackets. We will update it as we get more information. The table also lays out different changes for different types of taxpayers. We will update that table as well, as new information is released.
Tax Brackets Under The House GOP Plan
SINGLE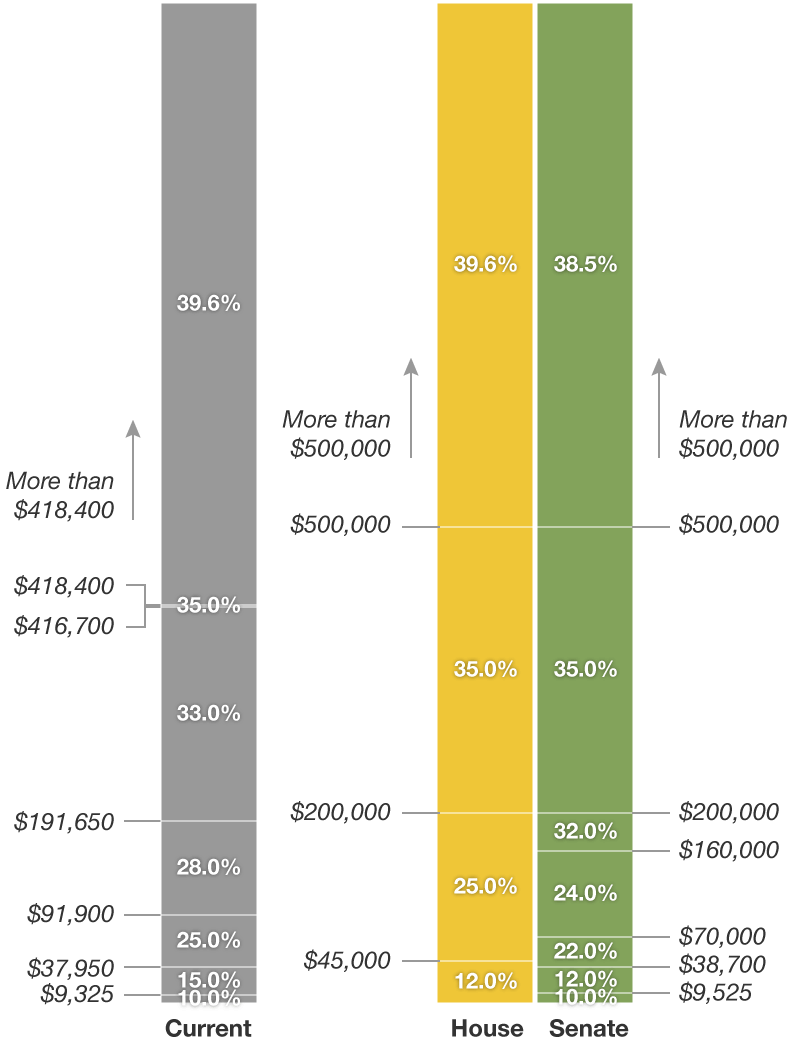 MARRIED (FILING JOINTLY)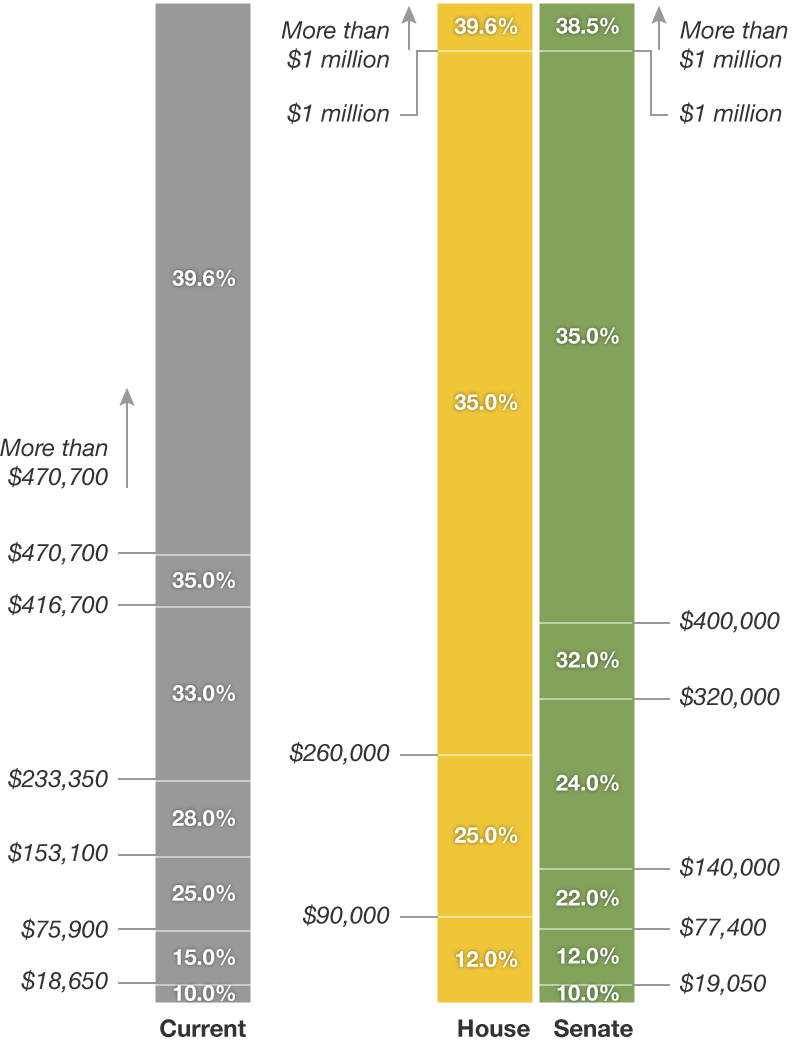 Copyright 2017 NPR. To see more, visit http://www.npr.org/.