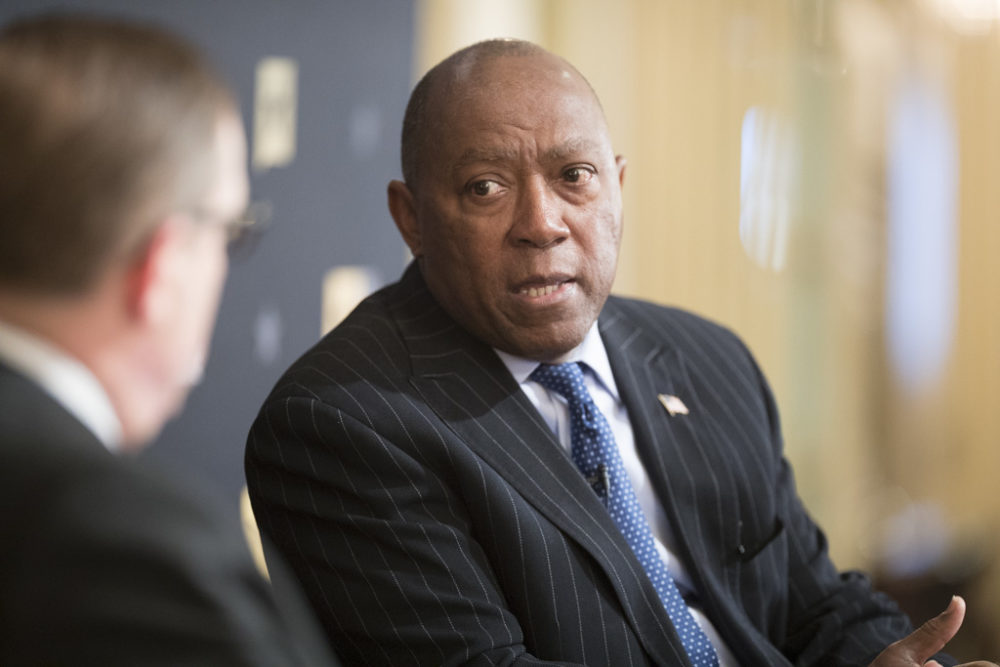 Houston Mayor Sylvester Turner and local business leaders are traveling to China on Saturday to promote Houston as a main economic hub that can connect the Asian country with the United States and a city that wants to welcome more Chinese companies.
The trade mission is formed by Turner and Council Members Greg Travis and Larry Green, as well as Texas State Representative Gene Wu and 80 businessmen selected by the Greater Houston Partnership.
They will travel to China on Saturday, December 2, for a week-long trip that will take them to Beijing, Shanghai and Shenzen.
Shenzhen is a Houston sister city and a major financial center with ties to nearby Hong Kong, while Beijing is the nation's center for government and development and Shanghai is the most populous Chinese city, as well as a major port location.
"This trip is an essential mission to enrich all of Houston's ties with China and explore new business opportunities that will help nurture our local economy with jobs and investments," the mayor said in a news release.
Currently, Houston-based companies and businesses that operate in China –mostly in the energy, law and shipping sectors— and the Chinese firms that operate in our city contribute to the import-export trade which, according to Turner's office, amounts to $15 billion annually.
Oil, plastics products and industrial equipment are some of the commodities Houston exports to China, while the Asian country exports iron, steel and furniture, among other products and commodities, to our city.
The Houston delegation will hold meetings and events with its Chinese counterparts to discuss topics such as energy, health care, manufacturing and tourism.