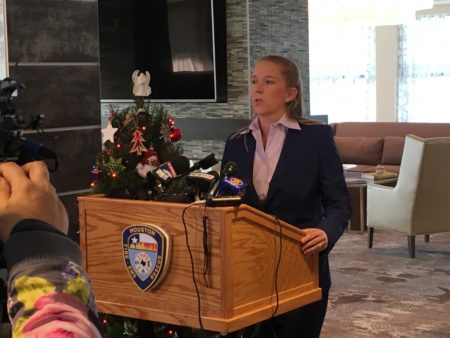 During the holiday season, fire hazards multiply from the use of Christmas trees and other seasonal decorations, and around a third of all apartments in Houston have no smoke detector or have non-working detectors doesn't help, according to Kyle Brown, with the Houston Apartment Association (HAA).
"We recommend changing batteries twice (a year) — once every six months — so when a battery starts chirping, please replace the battery instead of just taking it out", Brown said.
The number one cause of apartment fires are cooking accidents, said Dr. Michelle McNutt, with Memorial Hermann Hospital and McGovern Medical School at UTHealth: "If you're using the stovetop, really try and use the back burners on the stove as an extra safety measure so that your kids aren't tempted. But if you do have to use the front burners, please make sure that you rotate those pot handles away."
Experts also warn against plugging too many things in.
Brown recommends to "avoid overloading your electrical outlets with too many devices and holiday lights."
Dr. McNutt stressed that It's very important to inspect the string of lights around the Christmas trees "to make sure there are no frayed or exposed wires, that the sockets are intact and that there are no loose connections."
There were 120 home fires in Houston during December of last year, causing more than $4.5 million in damages.