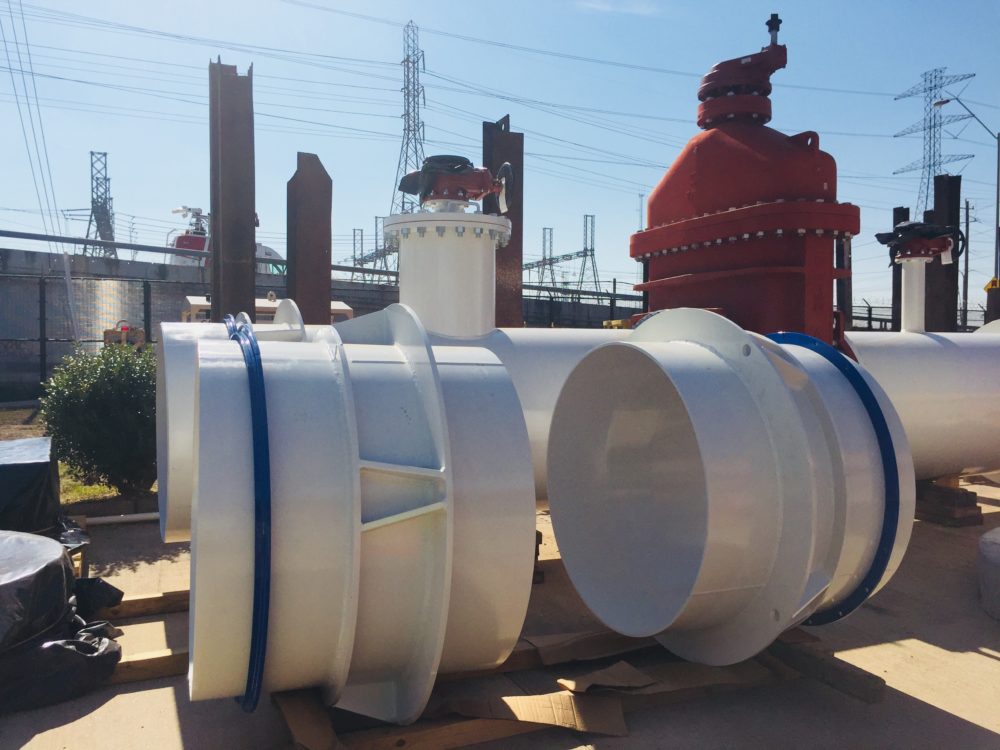 The City of Houston's Department of Public Works and Engineering has announced that, beginning on Monday December 4th, it will conduct maintenance on its Southwest Water Pump Station, but the department said the operation will not have an impact on water quality.
The project entails shutting down a 5.5-foot diameter water main along Richmond Avenue, in southwest Houston, for the installation of new water valves.
"It will not impact water quality within the system. Some of the customers may see a slightly lower water pressure, but everything will still meet State regulations and some citizens within the city may not even see a change in pressure," said Shannon Rodriguez, a supervising engineer with drinking water operations who works for the City's Department of Public Works and Engineering.
The maintenance operation is scheduled to be completed by December 18th and the City is urging residents to report any water concerns by calling 311.
Out at the Southwest Water Pump Station for an interview with @KPRC2Chip and Shannon Rodriguez Supervising Engineer, Houston Public Works pic.twitter.com/qLXN5EwozB

— Houston Public Works (@HouPublicWorks) December 1, 2017