Friday was World AIDS Day, and major corporations, celebrities, and local officials went to social media to spark awareness and support for the disease that has affected more than 70 million people.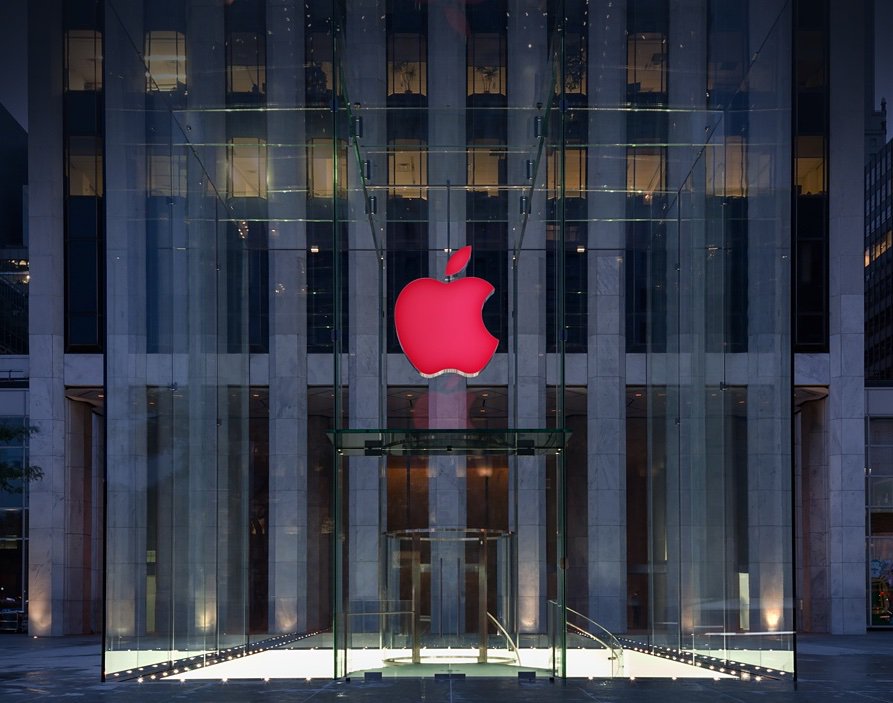 Apple, in partnership with (RED) was lighting up its store logos and including special red promotions in store and online.
Others including PBS's Sesame Street, the Royal family, and Bill Gates echo their support from social media.
Kami, an HIV+ Muppet from @LoveTakalani, is helping to break the culture of silence around HIV and AIDS in South Africa. #WorldAIDSDay pic.twitter.com/MfcxZkdsO7

— Sesame Street (@sesamestreet) December 1, 2017
This is what progress looks like. Now, more than ever, the world needs to reaffirm its commitment to fight HIV/AIDS: https://t.co/MOWsz3Dcw9 #WorldAIDSDay pic.twitter.com/UAhjvgS7Zs

— Bill Gates (@BillGates) December 1, 2017
The @THTorguk event on #WorldAidsDay wants to encourage everyone to #SeeRed in solidarity with people with HIV/AIDS and fight the stigmas that surrounds the disease. pic.twitter.com/Qbdfuyjnsg

— Kensington Palace (@KensingtonRoyal) December 1, 2017
Events for World AIDS Day will take place around the country today including local events at the University of Houston's LGBTQ Resource Center and the AIDS Foundation Houston will have their annual World AIDS Day Luncheon at Hilton Houston Post Oak with diver Greg Louganis as the event's keynote.
Olympic Mettle: @greglouganis takes the podium at #Houston #WorldAIDSDay luncheon.https://t.co/lr0SmsW9Qd via @outsmarthouston pic.twitter.com/1ZFCyOQbol

— outsmartmagazine (@outsmarthouston) December 1, 2017
Harris Health is hosting its annual #WorldAIDSDay Observance 10-11 a.m. tomorrow, Dec. 1, at Thomas Street Health Center. Staff will decorate the Tree of Remembrance, honoring those who have died of the virus/disease and to recommit to ongoing research, education & treatment. pic.twitter.com/JFmgCJ1RCF

— Harris Health System (@harrishealth) November 30, 2017
Today is World AIDS Day. It is a time to honor those who have lost their lives to AIDS, communicate our ongoing commitment to assist those who are living with or at risk for HIV, and celebrate the caregivers, families, friends, and communities that support them. #WAD2017 #HOPWA pic.twitter.com/n8EcjMxkNR

— Houston HCDD (@HoustonHCDD) December 1, 2017
Today is #WorldAIDSDay so please spread the word about the importance of HIV/AIDS prevention! @HoustonHealth

— Amanda Edwards (@amanda4houston) December 1, 2017
What a meaningful experience this morning, full of remembrance & promoting awareness for #WorldAIDSDay Thank you to all who attended & to @covenanthouston @LegacyCommunity @Montrose_Center for helping make this important observance happen! pic.twitter.com/h85OA7T4Gt

— Rothko Chapel (@rothkochapel) December 1, 2017
This #WorldAIDSDay I'm working with @mtvstayingalive to support young people working in their communities to end HIV. Head to https://t.co/haKzzDPQ7p to find out how you can support ❤️ pic.twitter.com/MSOoxb6B5P

— Leona Lewis (@leonalewis) December 1, 2017
Mark this #WorldAIDSDay with compassion. Please support @ET_AIDS_FDN and help continue Elizabeth's legacy work. pic.twitter.com/Xb6W5sER6a

— Elizabeth Taylor (@ElizabethTaylor) December 1, 2017