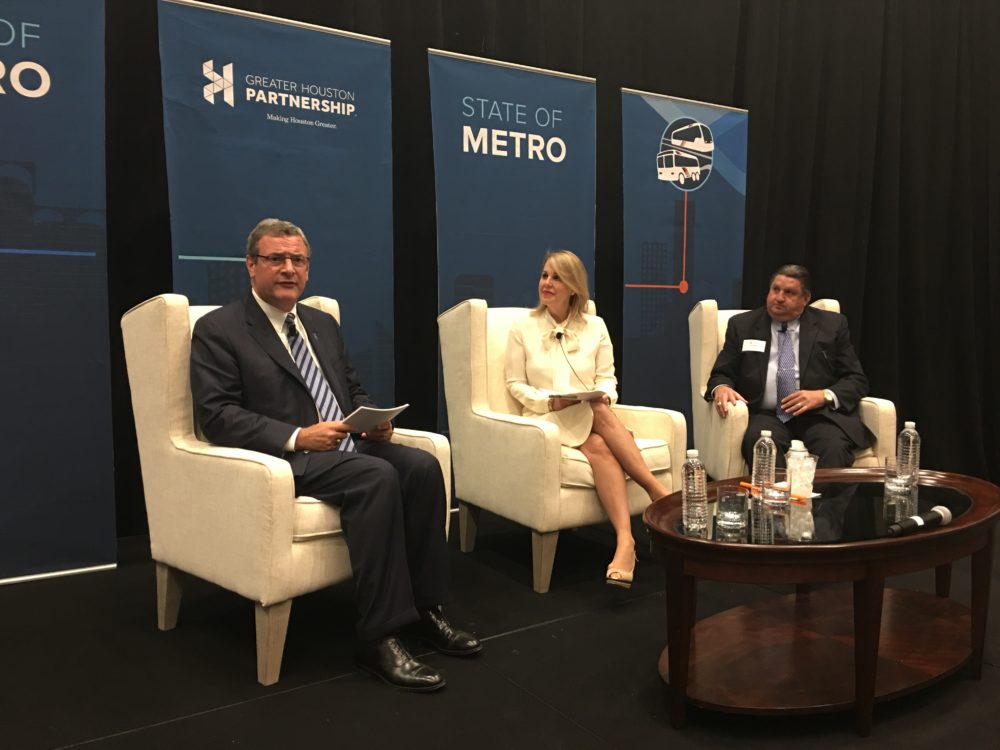 Metro CEO Tom Lambert said the agency suffered damages of up to $15 million from Hurricane Harvey.
Eighteen of their more than 1,200 buses got some flood damage; two were total losses.
"Our HOV lanes have some electronic controllers, so we had some flooded controllers that operate the signage and gates and all that, but now they've been repaired," he said. "We had one rail power substation that got flooded."
Lambert said Metro is able to deal with it with money from FEMA, insurance and its own emergency fund. And it could have been a lot worse had Metro not taken precautions.
"The staff did a tremendous job taking about 120 of our buses out of a facility we knew was going to flood," he said. "They parked them on higher ground. Those assets then we could put back into service to bring the transit service back to the community fast."
Metro also operated some school buses in the days after Harvey, Lambert said, because they are better able to withstand high water.
He said Metro will buy more high-water vehicles to ensure improved service during the next flooding event.