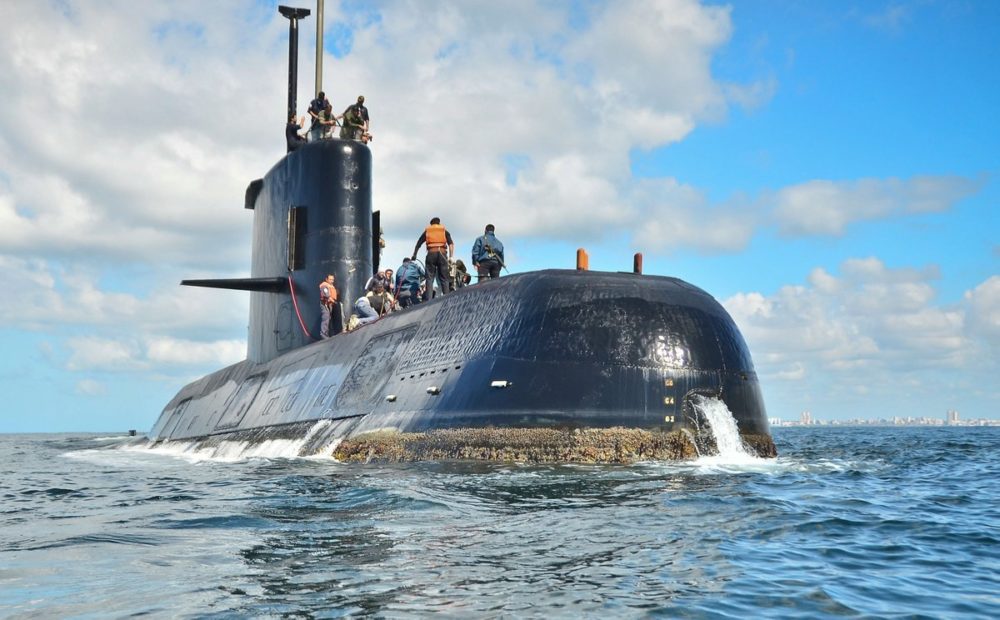 THE LATEST on the search for the missing Argentine submarine, the ARA San Juan (all times local):
6:45 p.m.
Argentina navy says the search for a missing submarine that has been lost for 15 days will continue but the rescue part of the mission for 44 crew members on board has ended.
Navy spokesman Enrique Balbi said Thursday that the rescue mission "extended for more than twice what is estimated for a rescue."
The navy says an explosion occurred near the time and place where the ARA San Juan sub went missing on Nov. 15.
Hopes for survivors had already dimmed because experts say the crew only had enough oxygen to last up to 10 days if the sub remained intact under the sea.
More than a dozen countries have been searching for the missing sub.