The instant messaging app WhatsAp , which also allows phone calls over the Internet, file sharing, and group chat, was down on Thursday and thousands of users reported issues connecting to it.
Independent website Down Detector received a surge of reports of WhatsApp down a little after noon CST, with the majority of those affected hit by connection problems.
The website's outage map showed users in America and Europe were the most affected.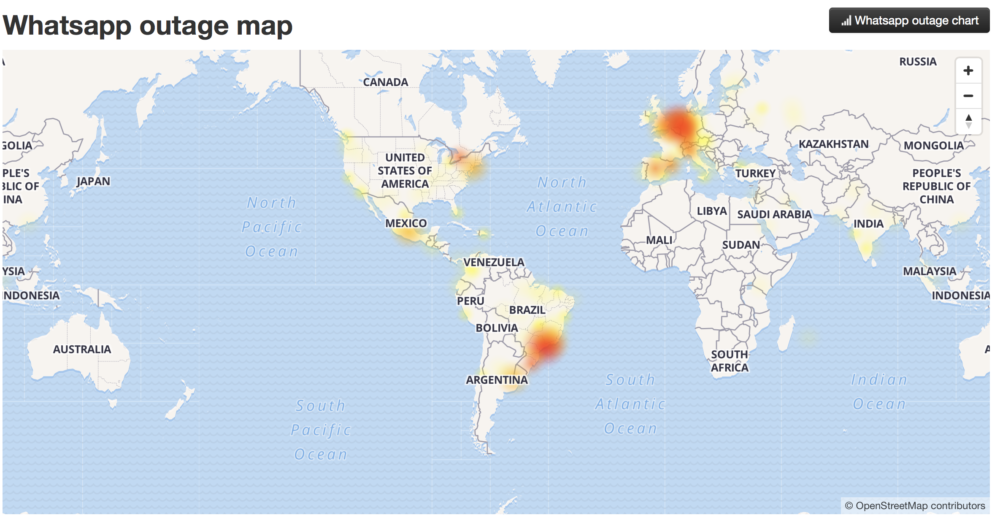 Meanwhile, WhatsApp users vented their dismay on social media:
https://twitter.com/Siddharth4478/status/936312631194828801
WhatsApp users be like! #whatsappdown pic.twitter.com/envHLzstZa

— Rahul Lal (@DhartiKaLal) November 30, 2017
#whatsappdown pic.twitter.com/3bnxpLlw44

— Oğuz Yılmaz (@oguz) November 30, 2017
https://twitter.com/sergiotipoyasi2/status/936309985629184001
https://twitter.com/Mafa_Kay/status/936314509823799296
Open Whatsapp.
Send message.
Nothing.
Airplane mode on. Airplane mode off.
Nothing.
Open Twitter.
See #whatsappdown .
Find relief that it's not just me.

— Reon Saji ⚡️ (@ReonSaji) November 30, 2017
So #whatsappdown got me thinking and feeling sorry for those in long distance relationship.

— IjeFine the Jeweller (@shugadupri) November 30, 2017