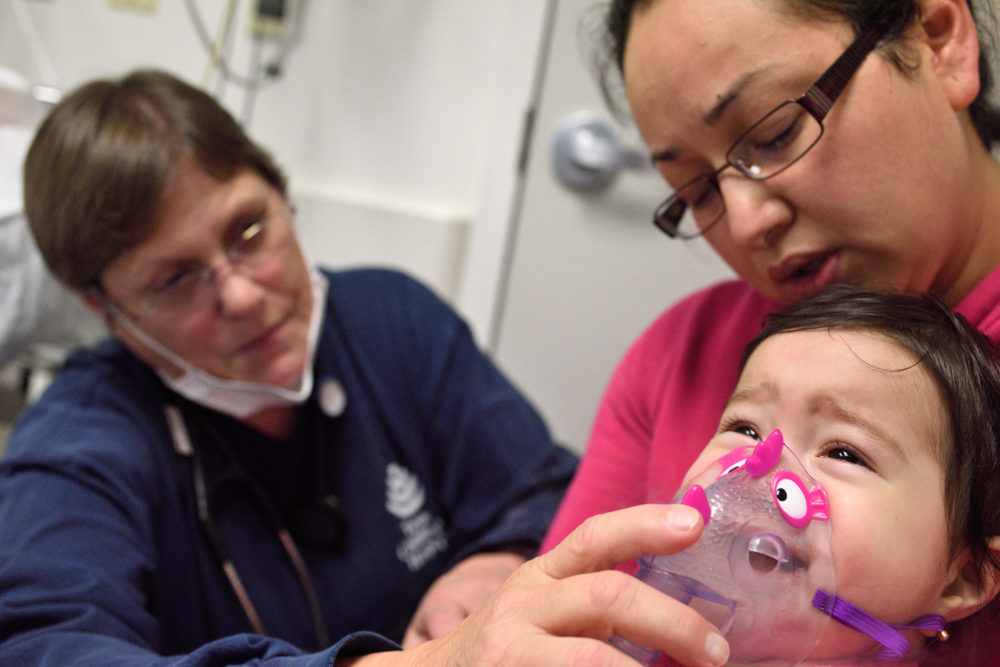 Texas insurers will soon begin notifying low-income subscribers that they're about to lose their coverage under the Children's Health Insurance Plan (CHIP). Federal authorization for the program expired September 30. The state's funding for CHIP is on track to run out at the end of January.
The program covers more than 400,000 people across Texas. "In the Houston metro area, there's 102,000 children that are part of the CHIP program, and then, in addition to that, about 6,000 pregnant women have limited benefits because they're not eligible for Medicaid," says Kenneth Janda, CEO of Community Health Choice, one of four insurers in the state's CHIP program.
Minnesota recently became the first state to exhaust its federal funding for CHIP. Vivian Ho, a health economist at Rice University, says Texas originally had enough money set aside to keep it running through March, "but then what they decided to do because of Hurricane Harvey is they decided to waive fees for access to CHIP and the copayments for people affected by the storm, and so that is what reduced the amount of resources that they have."
A bill to reauthorize CHIP has been stuck in the Senate Finance Committee after narrowly passing the House.