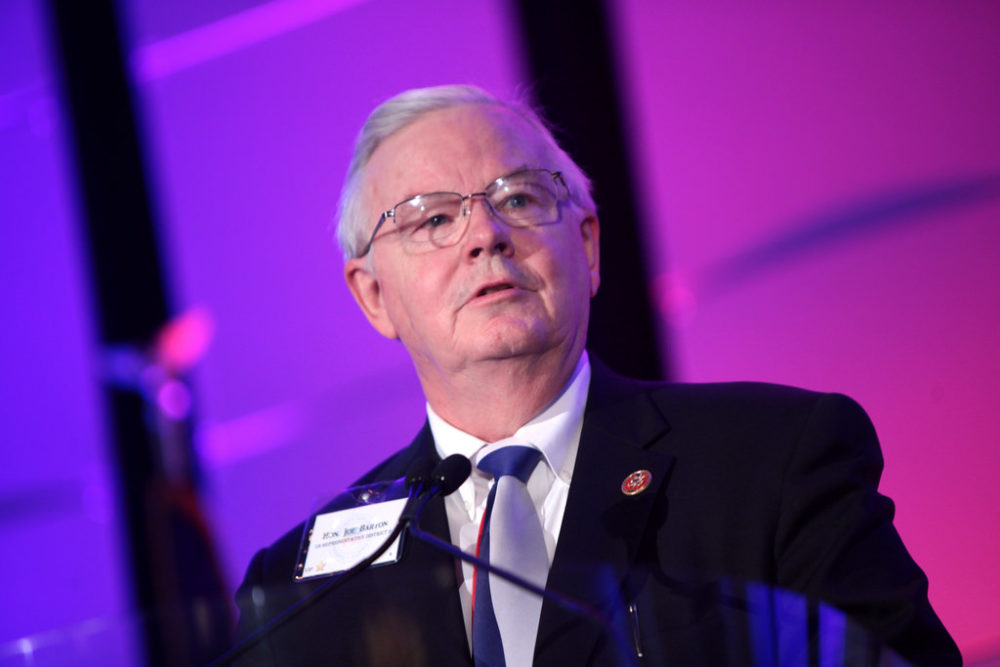 Texas Congressman Joe Barton has drawn a Republican primary challenger a week after a nude photo of him circulated on social media.
Jake Ellzey, a retired Naval combat pilot and member of the Texas Veterans Commission, filed paperwork Tuesday with the Republican Party of Texas.
The 68-year-old Barton, from Ennis, south of Dallas, is Texas' most-senior congressman. Twice divorced, he announced his re-election campaign last month. An explicit picture of him appeared on an anonymous Twitter account last week.
The Washington Post has reported that Barton told a woman that he would complain to U.S. Capitol Police if explicit photographs of him and other material from their relationship were made public.
A Texas "revenge porn" law prohibits posting sexual explicit pictures or videos of someone without his or her permission.