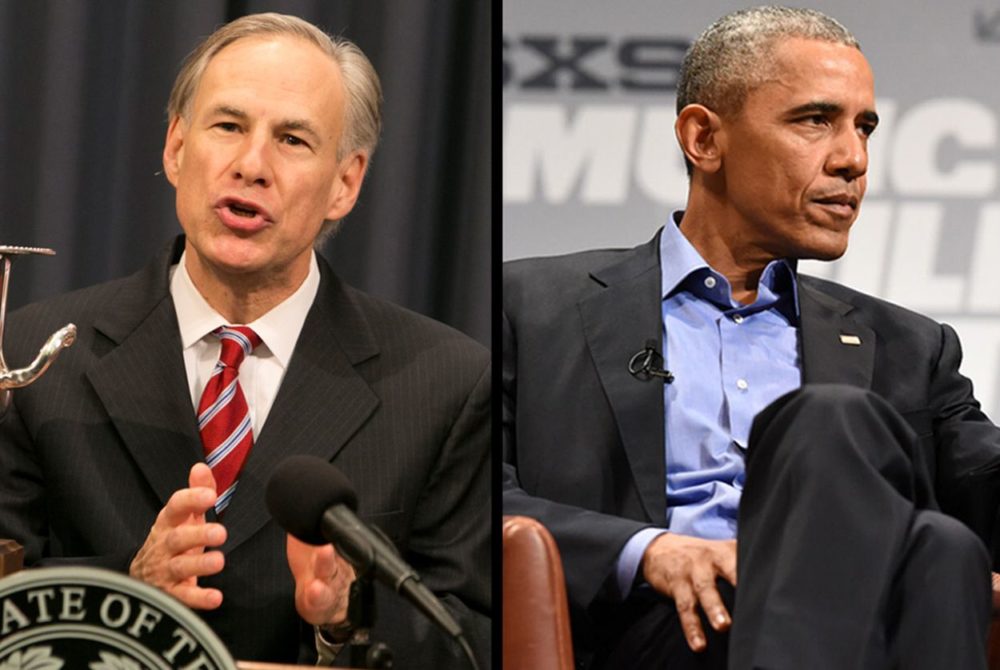 A Texas woman has been accused of mailing homemade explosives to President Barack Obama and Texas Gov. Greg Abbott that could have maimed or killed them, according to documents filed in district court last week in Houston.
Julia Poff, 46, mailed the devices in October 2016, along with a third package that she sent to the Social Security Administration, according to the indictment. Of the three packages, only Abbott opened his. It did not detonate because "he did not open it as designed," according to court documents.
Had the devices exploded, they would have caused "severe burns and death" to the politicians, who federal investigators believe Poff targeted for multiple reasons. She was known to dislike Obama, the investigators said, and was "upset with Greg Abbott" because "she had not received support from her ex-husband," according to the documents. Poff had previously applied for Social Security benefits but was denied, the documents said.
Investigators traced the devices to Poff after examining several of their components, including a cigarette box and a salad dressing cap. The cigarettes were bought at a truck stop near Poff's home in Brookshire, Tex., 30 miles west of Houston. The salad dressing was a brand Poff was known to have bought for an "anniversary dinner," the indictment said.
Most tellingly, the court documents noted, hair belonging to one of Poff's two cats was found under the address label of the package sent to Obama.
Poff has been charged with six counts, including mailing injurious articles and transporting explosives with the intent to kill and injure. She has also been charged with defrauding the Supplemental Nutrition Assistance Program, which provides food stamps, and falsely declaring bankruptcy — issues that came up during the course of the investigation.
The charges come at a time of heightened vigilance for many politicians. In July, 66-year-old James Hodgkinson opened fire at a practice for the Congressional Baseball Game, seriously injuring House Majority Whip Steve Scalise (R-La.) and several others. And earlier this month, a neighbor of Sen. Rand Paul (R-Ky.) attacked him in his yard, breaking six of the senator's ribs.
According to Nathan Kalmoe, an assistant professor of political communication at Louisiana State University, who has studied political violence, an individual's support for such acts is often influenced by both her personality and the political environment.
"Many worry that political rhetoric is fueling the fire," Kalmoe wrote in The Washington Post. "My findings suggest this concern is valid."