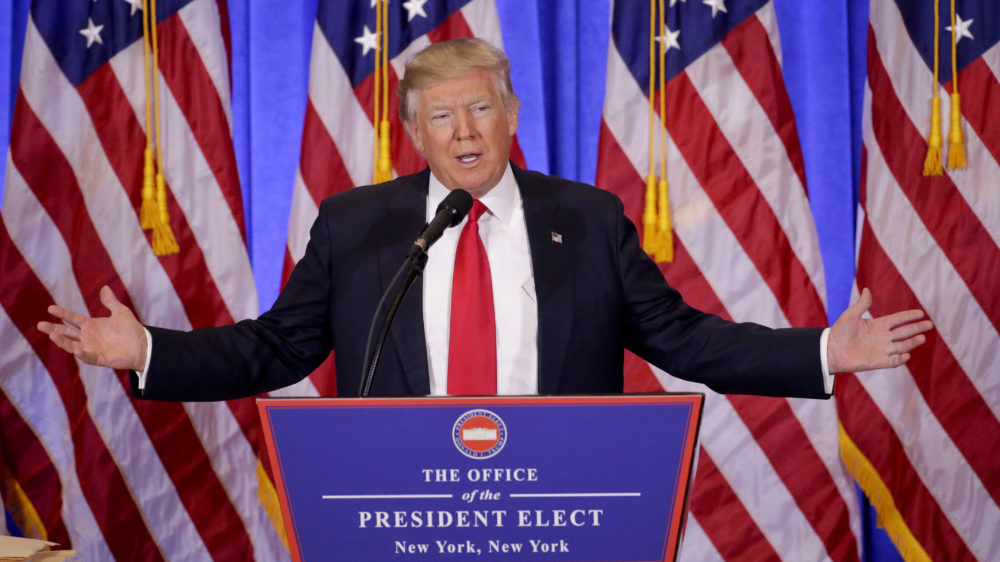 Donald Trump after he was elected to the office of President of the United States of America
On this special Thanksgiving episode of Party Politics, co-hosts Jay Aiyer and Brandon Rottinghaus take a look at where Texas and the country is one year after Donald Trump was nominated President of the United States. They delve into:
ECONOMICS – looking at a NAFTA rewrite, tax reform and massive regulatory changes.

FOREIGN POLICY – withdrawing from the Paris Climate Accord, America first and some strong language used towards Iran and North Korea.

IMMIGRATION – repealing the Deferred Action for Childhood Arrivals program, a potential travel ban and building a wall along the U.S border with Mexico.

HEALTH CARE – repealing and replacing Obamacare.

RUSSIA-GATE – interference in the 2016 elections, the appointment of a special counsel and some indictments.
And finally, Brandon and Jay ask is it "Transformational Trump" – has Donald Trump redefined the American presidency? Subscribe to the podcast on iTunes, Stitcher or wherever you get your podcasts.