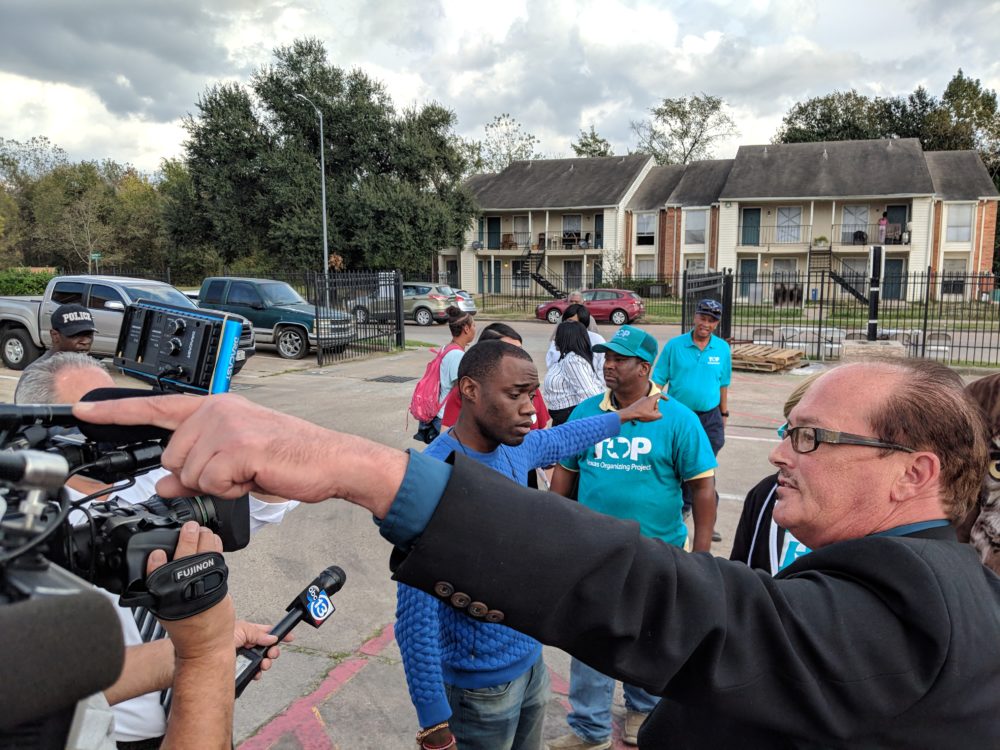 What was supposed to be a simple press conference about mold from flood-damage ended in a yelling match.
Activist group Texas Organizing Project is trying to point out moldy conditions in low-income housing across Houston. The group said many Houston residents can't find affordable housing that is safe and clean and scheduled a press conference at Crofton Place Apartments to draw attention to the problem. They claim to have documentation of mold in the apartments, including letters from doctors recommending that some tenants find other places to live. However, Croft Place residents there were not having it.
The event quickly devolved into yelling between residents, the property manager, and the organization. A fight almost broke out after a resident through a bottle of soda at one of the activists.
Crofton Place residents spoke out in defense of property manager Steve Zola. He said the Texas Organizing Project's claims are unfounded.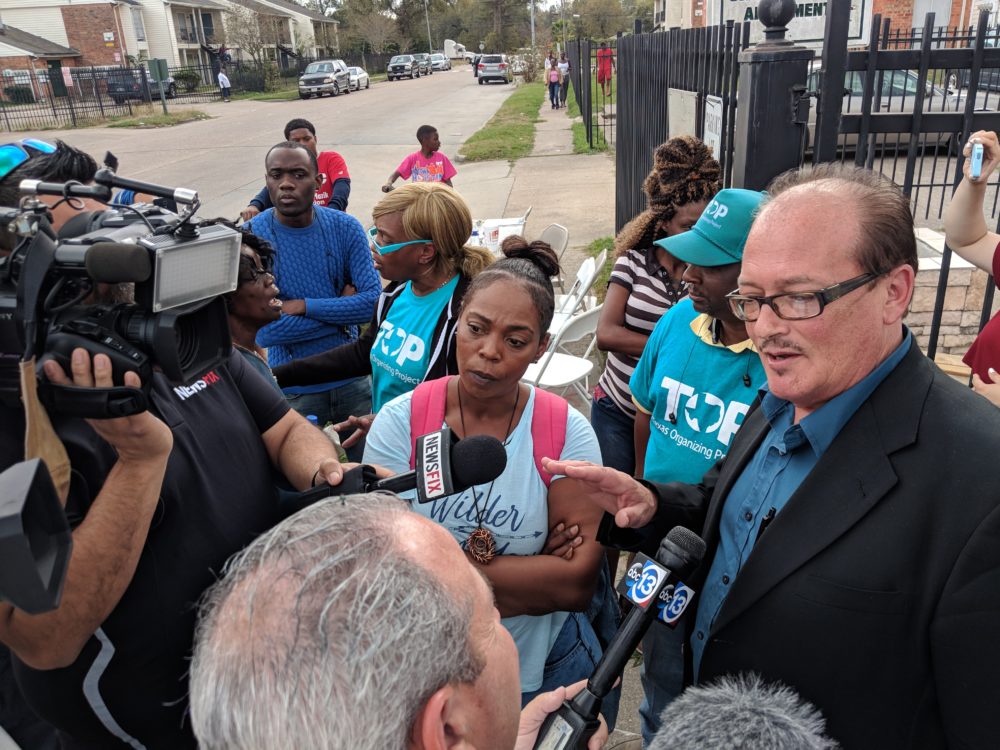 "They have no idea what's going on, none whatsoever," Zola said. "There is nobody that's living in these apartments that are living with mold."
Zola ordered the group off the property.
The Texas Organizing Project continues to disagree, despite Zola's claims. They say they have documentation of the mold's presence as recently as two days ago.
"Today was simply a front and a show from those who he is giving free apartments to to cover himself," said canvasser Ann Sampson.
Zola has not collected rent at Crofton Place since Hurricane Harvey.