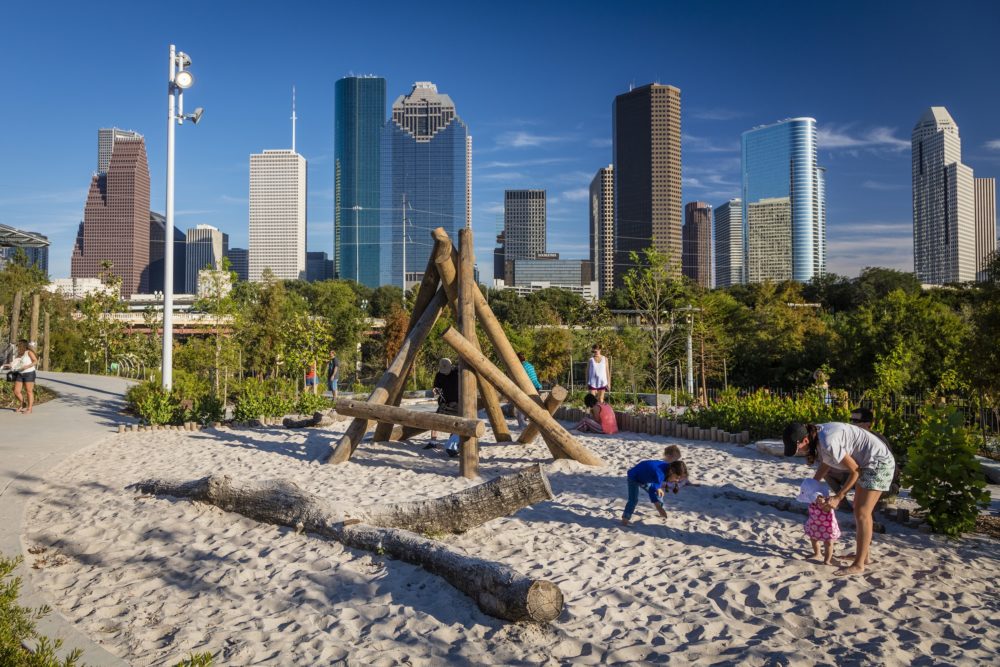 The Urban Land Institute has selected Houston's Buffalo Bayou Park as one of the 13 winners of its 2017 Global Awards for Excellence, the Buffalo Bayou Partnership announced Tuesday.
The Urban Land Institute is a nonprofit education and research organization that supports the responsible use and development of land.
The Awards for Excellence also include winners from other parts of the United States, such as Chicago's Riverwalk, and the rest of the world, such as the Oasia Hotel in Singapore (Singapore) and the Azkuna Zentroa in Bilbao (Spain).
The award recognizes the impact of a project, including leadership, contribution to the community, and environmental protection, as well as response to societal needs and financial viability.
Buffalo Bayou Park stretches over 2.3 miles and offers Houston residents and visitors more than 15 miles of pedestrian and bike paths, including four pedestrian bridges, and also a nature playground.
The park is maintained and operated by the Buffalo Bayou Partnership.