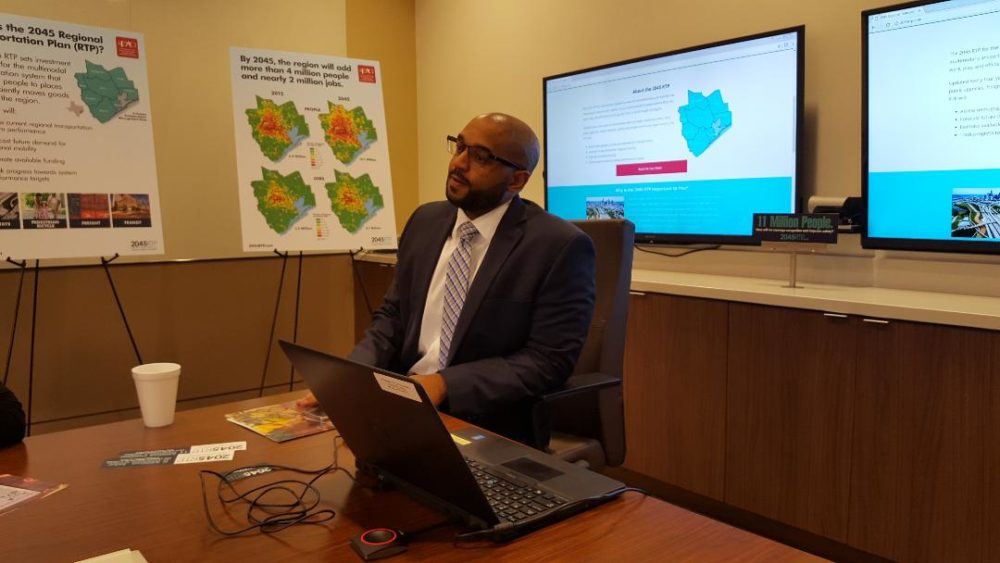 The Houston-Galveston Area Council coordinates transportation planning for the eight-county region. Right now it's looking into the future, to the year 2045, when the region could have about four million new residents.
To prepare for all those new people, H-GAC is updating its Regional Transportation Plan. Deputy Director Eulois Cleckley said they get a lot of insight from data provided by local governments, but their most valuable information comes from the public. That's the drivers, cyclists, and transit riders who use the roads on a daily basis.
"Essentially we have a lot of people moving to the region," said Cleckley. "We have a lot of people that are here. So the idea is that everybody has different values and ideas and approaches to how they want to get around."
And while most Houston-area residents still travel by car, Cleckley said demand is growing for other ways to get around.
"In the growth patterns for the region as far as population's concerned, there's a lot of focus on alternative transportation," adds Cleckley. "So where it makes sense around the region where do we need to start looking at those specific corridors and start investing in those opportunities as well."
H-GAC is currently taking online comments about the plan. It's holding a series of public meetings this spring.