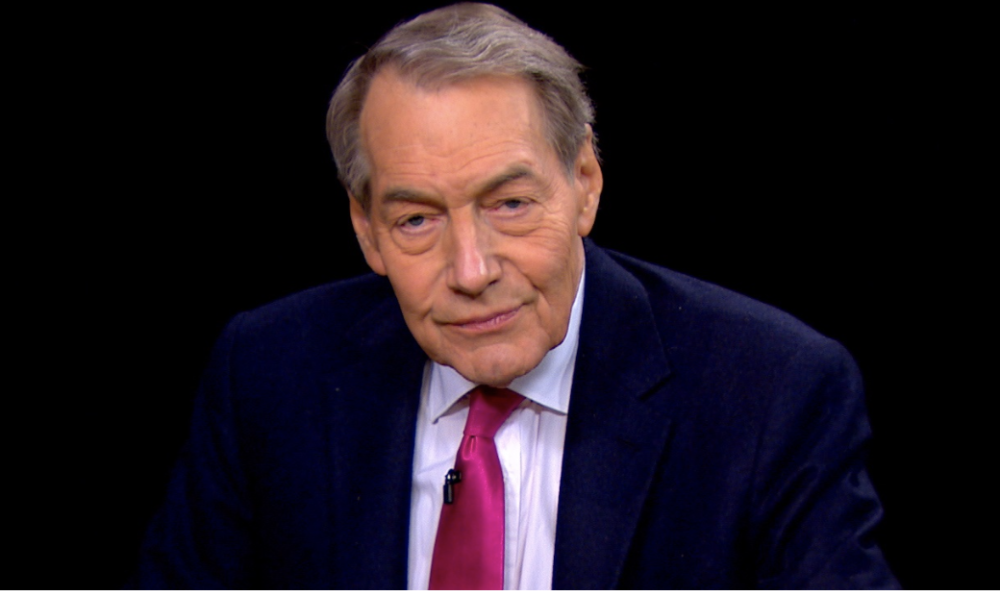 PBS ended its partnership with Charlie Rose on Tuesday and CBS News fired him after several women accused the veteran newsman of sexual misconduct.
Rose was the host of PBS' long-running interview show.
The 75-year-old Rose has interviewed newsmakers in the media, entertainment, business and politics weeknights on PBS' schedule since 1991. PBS had suspended his show late Monday after The Washington Post published an article about women who said he groped them and walked around naked in front of them.
While PBS has distributed the program, it is produced by a company owned by Rose.
PBS' announcement that it was terminating its relationship with the host came an hour after CBS News announced it was terminating Rose, who hosted "CBS This Morning" and contributed to "60 Minutes."
"In light of yesterday's revelations, PBS has terminated its relationship with Charlie Rose and cancelled distribution of his programs. PBS expects all the producers we work with to provide a workplace where people feel safe and are treated with dignity and respect," PBS said in a statement.
Rose has been one of three hosts of "CBS This Morning" since 2012 and has been also a contributor to "60 Minutes."
Bloomberg also suspended airings of Rose's nightly interview show on Monday.
CBS News President David Rhodes said there is nothing more important than assuring a safe, professional workplace. CBS had already suspended him.
Rose's co-hosts on the morning show, Gayle King and Norah O'Donnell, were sharply critical of their colleague on Tuesday. King said the allegations did not fit the Rose she knew, but that: "I'm clearly on the side of the women who have been very hurt and damaged by this."
Rose tweeted his apology on Monday:
My statement in full. pic.twitter.com/3kvFrqF2dT

— Charlie Rose (@charlierose) November 20, 2017