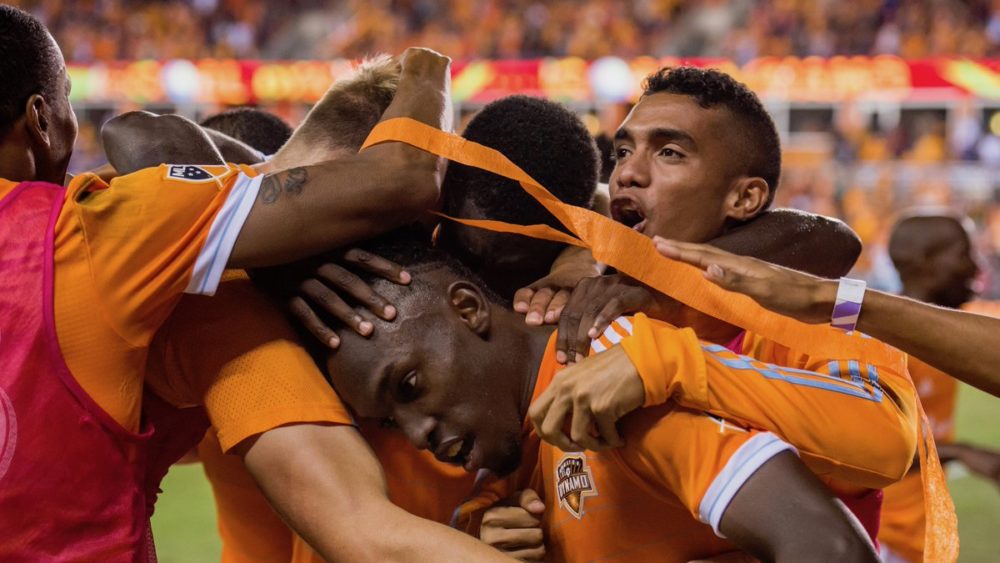 Tonight, the Houston Dynamo look to get back to Major League Soccer's promised land — the MLS Cup.
They play the Seattle Sounders at 8:30 p.m. at BBVA Compass Stadium in the first leg of the Western Conference Championship of the 2017 MLS Cup Playoffs. The second leg of the series is Nov. 30 in Seattle.
A win in the series would send the Dynamo back to the MLS Cup for the first time since 2012, when they lost their second-consecutive time to the LA Galaxy. Seattle is looking to repeat as MLS Cup champions.
Houston hasn't been this deep in the playoffs since 2013, when they lost to Sporting Kansas City in the Eastern Conference Championship. The Dynamo won the MLS Cup in 2006 and 2007.
Houston Matters gets a preview of the two-game series from Chris Canetti, the team's president. And he talks about the team's turnaround after missing the postseason for the previous three seasons.