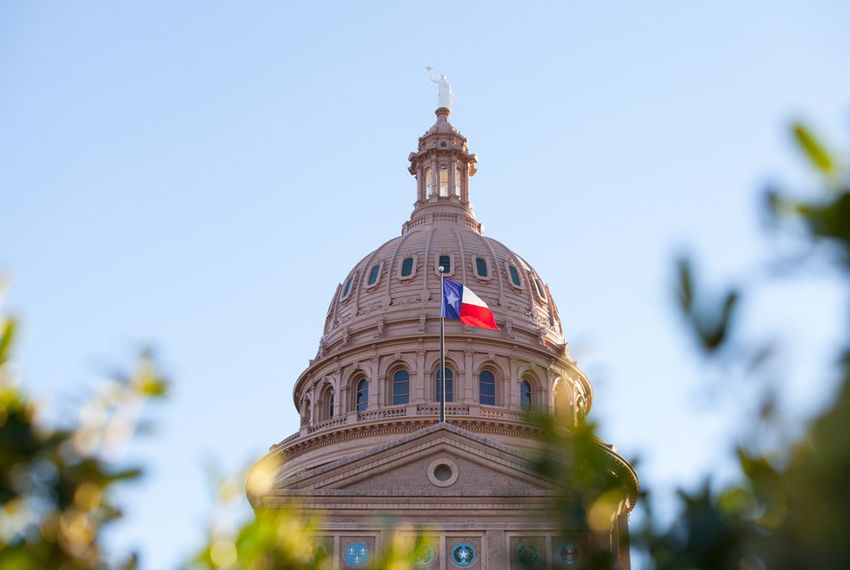 The 181 members of the Texas Legislature are not sovereigns — it just seems that way.
Give them credit for giving the pent-up backlash against sexual harassment some attention. They're trying to develop policies that will protect harassment victims and give them some recourse or, at a minimum, some way to report the transgressions of the overwhelmingly male Legislature without being punished professionally for doing so.
One problem, reported last week by The Texas Tribune's Jolie McCullough, Alexa Ura and Morgan Smith, is that it will be hard to make any new rules stick. The Legislature isn't any old Texas state agency, and the elected lawmakers aren't plain old state employees.
They're special, which, if you think about it, is at the root of the sexual harassment problem.
These people are lawmakers. They can make laws. Yet they are more inclined, when it comes to themselves, to add self-restrictions to the rules of the House and of the Senate. That not only leaves the House in charge of the House and the Senate in charge of the Senate, it also means that the House and Senate can change the rules policing their own behavior whenever they'd like.
Charlie Geren, chairman of the House Administration Committee, says a new policy will likely require training for everybody. Sort of. He can't require other members to take part. "I may not be able to make them do it, but we are going to tell them it's mandatory," he said.
A reader with deep experience as an aide to Texas elected officials suggested, half tongue-in-cheek, a rule pushing lawmakers who don't attend the training to the back of the line when it comes to picking office space and parking places. Or they could just publish the names of attendees. Or — this was her best one — "maybe clip per-diem checks for all non-attendees to the skirt of the Goddess of Liberty." That's the name of the statue on the top of the Capitol dome.
This time around could be different. It depends, in large measure, on politicians' perceived risk of doing nothing. Ultimately, that's a voter decision. You might not believe this, but almost all politicians are responsive to their voters. It makes sense when you think about it; if the voters don't like you, it's about to be someone else's turn to hold office.
To this point, Texas voters haven't had sexual harassment by elected men in the state Capitol on the list of things they're thinking about in the voting booths. Since this particular boys' club has been in business for 85 two-year seasons, and since voters haven't chucked some of the people who'd have been chucked if sexual harassment was a concern, it's reasonable to say that voters have been thinking about other things.
No more.
The question, however, is whether they'll demand change now that sexual harassment is what everybody's talking about.
Bill Clinton's trespasses were well known when he was elected president, but enough voters turned their heads that he prospered anyway. Plenty of people were sick about him — just not enough were sick enough of him to vote for someone else. But things change. Remember when the chances of a U.S. Supreme Court contender — Douglas Ginsburg, nominated in 1986 by President Ronald Reagan — were ended because he once tried pot? Now we're in a generation of voters that's busy trying to make marijuana shops as common as liquor stores across the country.
Roy Moore is about to find out if Alabama voters consider multiple sexual misconduct allegations a deal breaker for a candidate.
His time as a political crash-test dummy is important. If he loses that race, political contestants will know the power of the past when it comes to the behavior of powerful people. If he wins that race, he'll be on his way to a U.S. Senate that is struggling for public respect on this and a number of fronts — both things they ought to have done and have not, and things they ought not to have done and have.
Texas legislators trying to regulate the behavior of Texas legislators will be watching all of this as they consider new rules and, perhaps, new laws.
Unless there is a special session, they won't meet again to pass laws until January 2019 in a session that will be informed, as all sessions are, by the elections of the previous year.
If sexual harassment and the standards for the use of power, particularly in overwhelmingly male environments like the Texas Legislature, are issues in 2018 elections, they'll be issues when the 86th Legislature convenes.
If voters ignore this wave of scandals in politics, the movies, business and so on, so will the people who represent them.
They'll keep acting the way they act now. Like people who are above the law — or out of its reach.