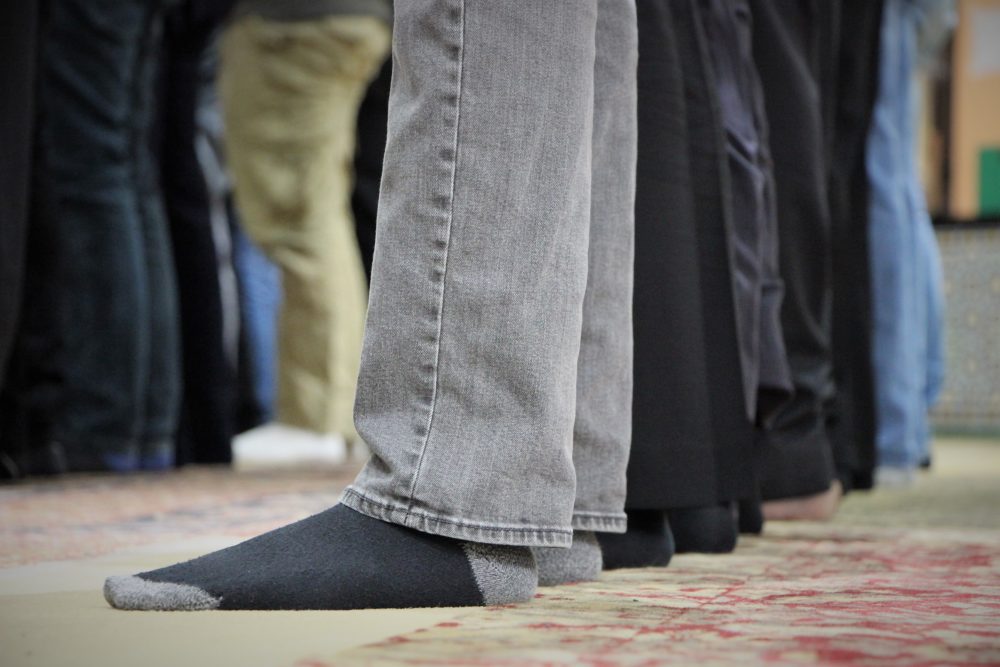 Congregants gathered for Friday prayer, at the River Oaks Islamic Center. Over a hundred pairs of shoes, from cowboy boots to Birkenstock's, were neatly lined up along the wall. After prayers, many congregants wrote out cards of solidarity and condolence, for the victims of the First Baptist Church shooting in Sutherland Springs.
"You feel like you're one community who worships God, at the end of the day," Imam Mubeen Khumawala said. "If one place of worship is under attack, you feel all places of worship are under attack. You definitely feel a fraternal spirit among all faith groups.... We all are going through the same struggle."
Khumawala said the past couple of years, the mosque has added security guards at times when the most people gather. They also installed security cameras.
"We're able to lock our doors using iPhones and whatnot, as well," said Khumawala. "I don't think at this mosque, in particular, there has been need for more security.... [The Sutherland Springs shooting] is another reminder for us to be cognizant of our surroundings."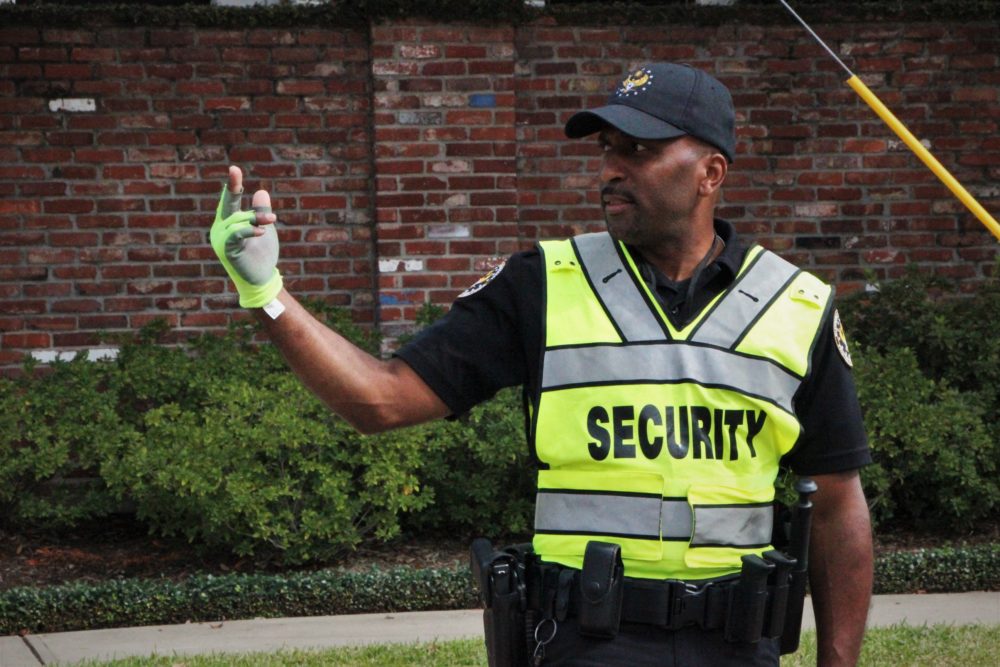 Outside the mosque, Michael Demaris was monitoring the perimeter and guiding traffic. He said he has been head of security for the mosque, for the past four years.
"Sister, how far did you park? I'm going to walk with you," Demaris said to an elderly congregant.
Demaris said a community-approach to safety is paramount.
"I've given safety talks. I'm an instructor for an NRA program called "Refuse to Be a Victim". It's an NRA program that's a non-gun program, that's a safety awareness program," Demaris said. "We had one here back in July. It was an hour and a half, two-hour seminar. We had a self-defense demonstration by another gentleman, who is a martial arts instructor."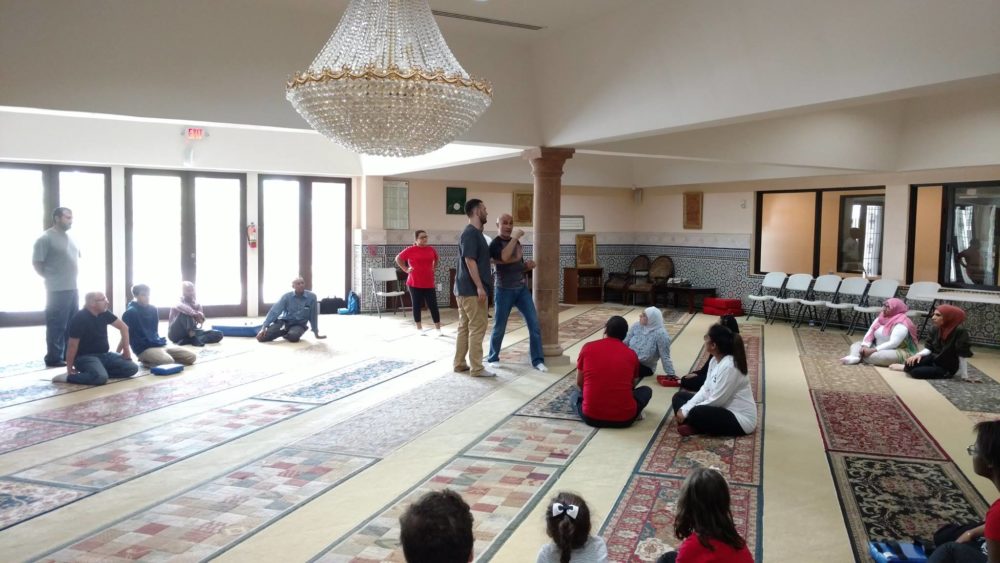 Hasan Gapolani, a board member at the River Oaks Islamic Center, helped organize that self-defense class. He said it's sad they have to take those measures, but they have to adjust to protect themselves.
"There's just a general sense of fear that pervaded the Muslim community. And it has since 9/11; there's been a backlash against the Muslim community. So, slowly but surely, that fear has led to action. Action in the sense of beefing up security at the mosque," said Gapolani. "We've had a self-defense class here, which was attended by about 40 people, just a few months back. So, we've tried to really take care of ourselves and our community."
Dena Marks, Associate Director for The Southwest Regional office of the Anti-Defamation League (ADL), said the civil rights group offers security training and seminars to Jewish institutions, along with various other places of worship.
"Religious institutions have historically been a target of hate. And particularly Jewish institutions. That's one of the reasons why ADL has created security resources for religious institutions," Marks said.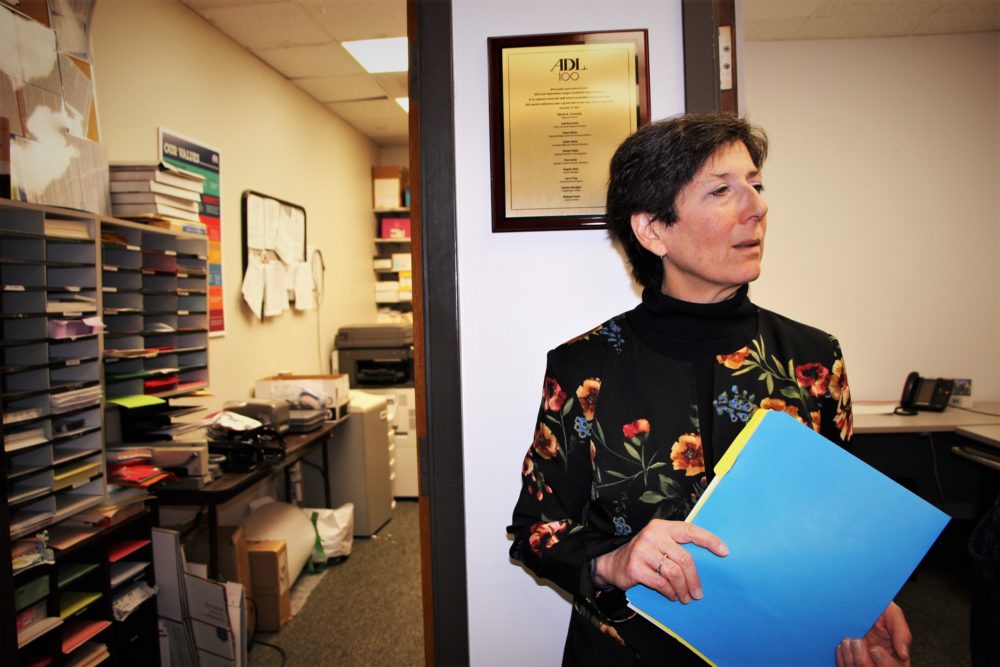 Marks said they hold training sessions for Jewish institutions two to three times a year, generally around Holy Days, where more Jewish congregants gather.
The ADL has recorded a 67 percent increase in anti-Semitic hate incidents this year, nationwide. And Marks said because of what happened in Sutherland Springs, the ADL wanted to remind religious institutions that security is very important, and they should always be aware of those policies and procedures.
"Religious institutions want to be welcoming to everybody. But that's a double-edged sword," Marks said. "Because, if you're warm and welcoming, someone might want to come in who wants to do harm. So, we have to be mindful of security."
Reverend Bob Goolsby, senior pastor at an Episcopal church in the Spring Branch area, said while they have discussed doing things like locking doors during services, he was concerned about keeping the church open and welcoming.
"We're not going to set up a Fort Knox. We're not going to create a community here that's cut off from people who need to be here," said Reverend Goolsby. "Because even as broken as the world is that we live in, we need to be available to all people and be an open place for them."
M.J. Khan, President of the Islamic Society of Greater Houston, agrees. He said it's unfortunate there has to be security at places of worship, but people need to also feel secure and be at peace.
"We cannot make our place of worship fortresses. Having said that, we live in an era where security needs to be addressed," Khan said. "A mosque is considered a house of Lord, opened to all, all the time. For people to come and pray as they please. So, that's what we've been practicing; even with the current situation. And we hope that we'll continue to have it that way."