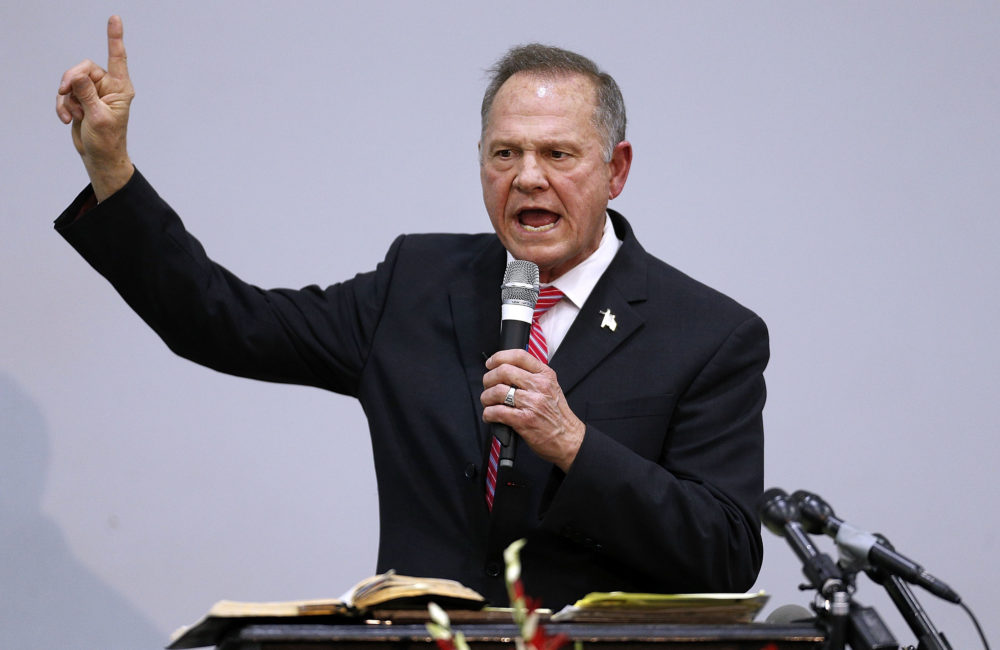 On this episode of Party Politics, co-hosts Jay Aiyer and Brandon Rottinghaus deconstruct what this week's political news means for you, starting with:
President Trump speaking out on Russia's President Vladimir Putin's alleged election meddling.
The latest GOP Tax Bill takes another swipe at the Affordable Care Act by trying to remove the individual mandate.
A global roundup looking at a coup in Zimbabwe, a Saudi Arabian crown prince consolidating power and Aussies voting for gay marriage.
U.S. Attorney General Jeff Sessions gives testimony to the House Judiciary Committee, where they really want to talk about connections with Russia.
Keurig pulls its sponsorship of Fox's Sean Hannity's show after Hannity defended Alabama's U.S. Republican candidate Roy Moore, who has been accused by nine women of sexual assault allegations.
And speaking of Roy Moore, Brandon and Jay walk us through just what it means for Alabama and the Republican Party to have these allegations come out about Moore. Remember we've also got a weekly Texas-centered episode, too that you can find on Apple Podcasts too!
Party Politics is produced by Edel Howlin and our audio engineer is Todd Hulslander.