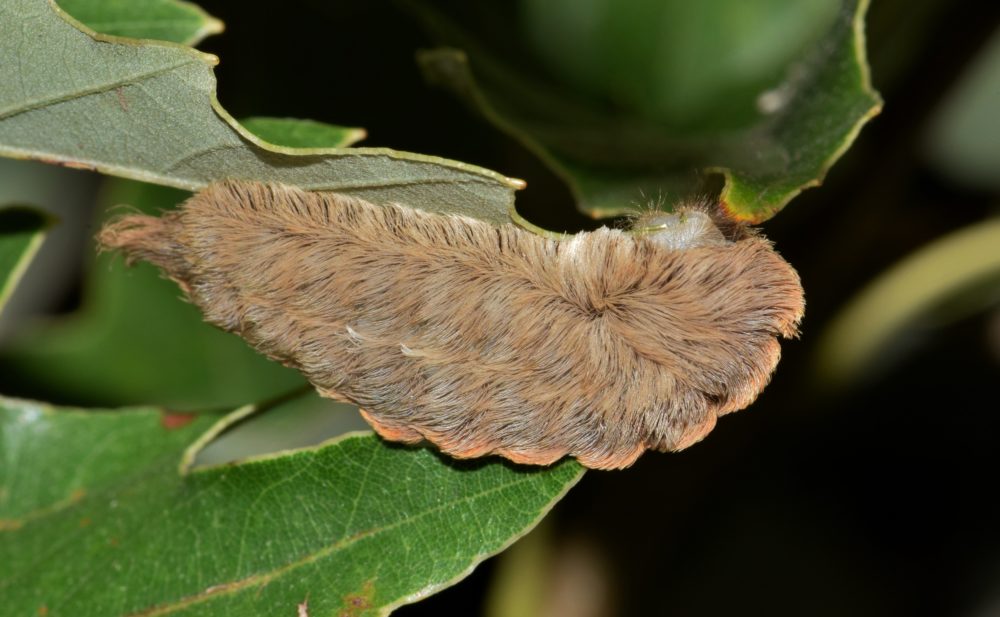 Houston's plant life is home again to the asp, or Megalopyge opercularis, a poisonous caterpillar. This year, there are a lot of them, a lot more than normal, especially in Houston.
"It looks like a ball of hair basically, I like to equate it to an Elvis Presley-type hairdo," says Mike Merchant, an urban entomologist. "Underneath those hairs are a series of spines that go down the back of the caterpillars body, and those spines are filled with venom."
He says that the asp population fluctuates year to year, 2017 having quite a few more of the caterpillar out than normal, in part due to Houston's plant life.
"These tend to feed on trees, like oak trees, hackberry trees, and even yaupons, so they love the kinds of plants that are really common in the Houston area," he said.
A sting from one of these caterpillars can feel like an intense burn, like holding a match to skin. Merchant says the sting itself isn't particularly dangerous, some benadryl should help with the inflammation, but allergic reactions to the sting are possible.