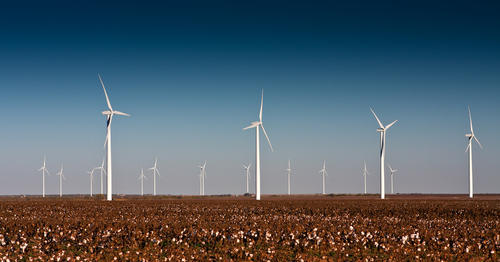 The U.S. House is scheduled to vote Thursday on tax reform, but
some worry the plan
could pose a threat to wind energy projects in Texas.
The legislation would retroactively slash the wind energy production tax credit. The American Wind Energy Association fears it could threaten nearly $11 billion worth of wind energy projects in Texas alone.
Texas leads the U.S. in electricity produced by wind farms and has a large percentage of the nation's wind projects currently in the pipeline.
The Senate still has to vote on its plan. If the House and Senate versions differ on the tax credits, the versions would have to be reconciled later this year.