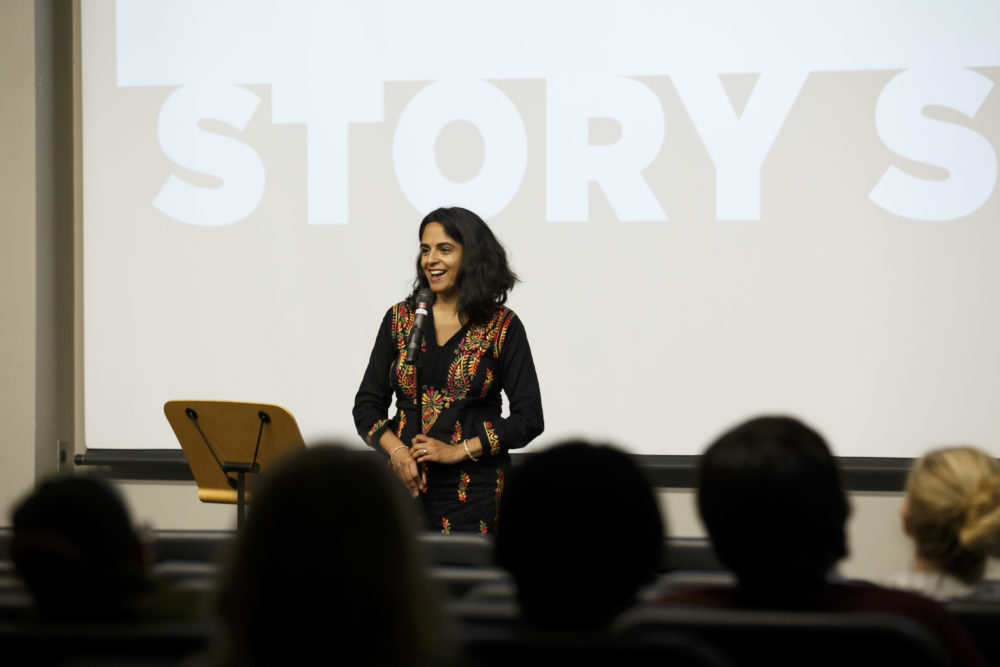 On Wednesday, Nov. 8, teachers from around Greater Houston gathered to share stories of their experiences in education during a teacher story slam event at Houston's Furr High School.
For the past year, News 88.7's education reporter Laura Isensee has been reporting on Furr High School, which is trying to come up with a new model for high school thanks to a $10 million grant from the XQ Institute. But – aside from Furr – plenty of educators from other schools across Greater Houston have ideas for how to improve education and how to improve their students' lives.
This event was a chance to hear from some of them and learn about their experiences both as people and with their students. Nine different educators got onstage to tell their stories.
Below, you can check out a slideshow, plus videos of some of the storytellers and audio from several more who were featured on Houston Matters.
Things Were Different Then
Paul Castro is the superintendent of a charter school system here in Houston called A+UP. He talked about how approaches to education have changed over the years, starting with a conversation he had with his mother about her experience in school in Corpus Christi and ending with a recent encounter with one of his students.
No Such Thing As Bad Kids
Albert Wei is a former teacher who works at the education nonprofit ProUnitas. He talked about becoming a government and economics teacher at Sharpstown High School right out of college, at the age of 22. He says both his fellow teachers and students gave him a specific warning when he started his job.
Seeing Students As Human
Writer Leslie Contreras Schwartz talked about her experience teaching writing to some elementary school kids.
This series was produced with the support from the Education Writers Association's Reporting Fellowship.