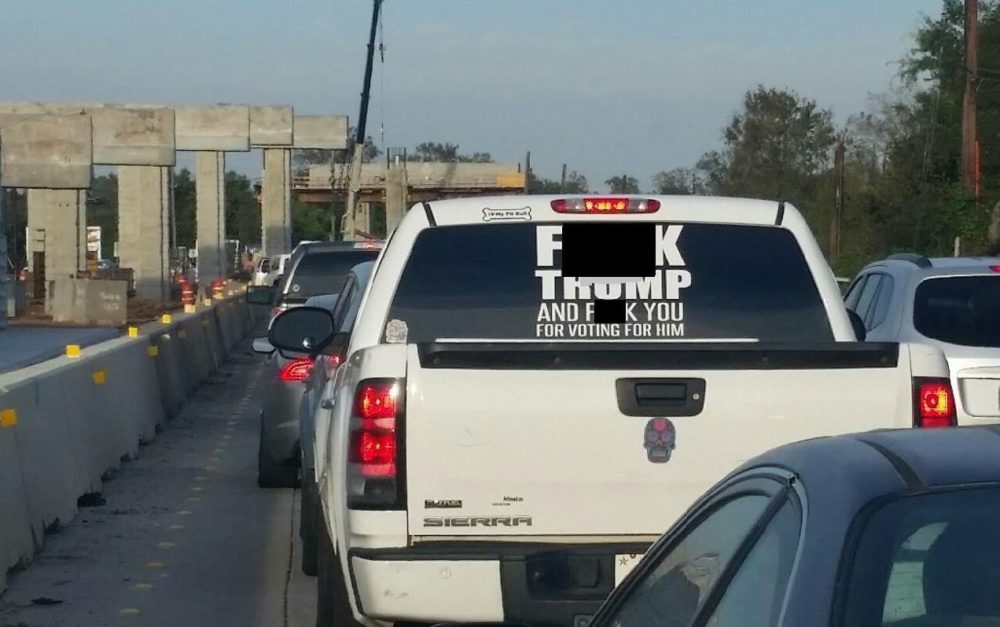 A Houston-area sheriff says he's concerned the driver of a truck displaying an expletive filled message against President Donald Trump and those who voted for him is creating a situation that could lead to confrontations with people offended by the sign.
Fort Bend County Sheriff Troy Nehls said Wednesday he's hoping to have "meaningful dialogue" with the driver about the expletives and the confrontational tone of the message.
In a Facebook post earlier Wednesday, Nehls had brought up the idea of a possible disorderly conduct charge against the driver.
But the sheriff seemed to back down from that idea later in the day, saying he supports freedom of speech.
Legal experts say the driver has a constitutionally protected right to express the message on the truck.