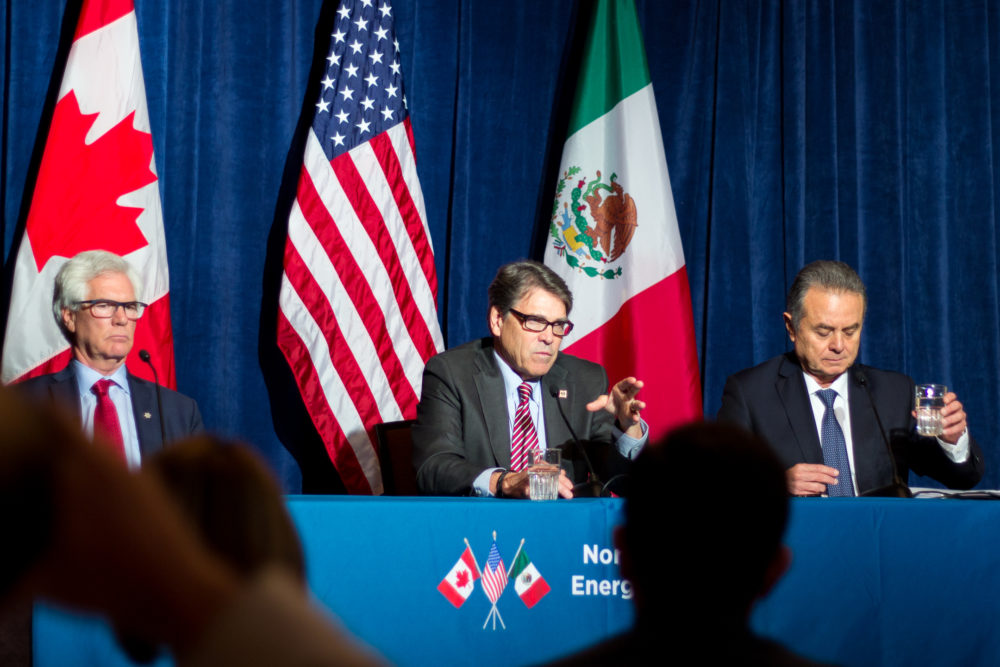 U.S. Secretary of Energy Rick Perry said he expects leaders from the United States, Mexico, and Houston to negotiate "a fair agreement" as negotiations resume over the North American Free Trade Agreement. Previous statements by President Donald Trump have sparked speculation that the United States would pull out of the agreement.
We are in the NAFTA (worst trade deal ever made) renegotiation process with Mexico & Canada.Both being very difficult,may have to terminate?

— Donald J. Trump (@realDonaldTrump) August 27, 2017
"This idea of somehow or another we're not going to have a deal is really far-fetched to me," Perry said.
Perry said he welcomes the renegotiations given the changes in North American energy since the deal went into effect twenty-three years ago.
"Fifteen years ago they told us we had found all the oil and gas there was to find, the days of being able to develop oil and gas were over with. Well, that's not the case," he said.
Energy leaders from the United States, Mexico, and Canada met in Houston this week North American Energy Ministerial. United States Secretary of Energy Rick Perry, Mexican Secretary of Energy P. Joaquin Coldwell, and Canadian Minister of Natural Resources Jim Carr discussed collaborative energy efforts between the three countries.