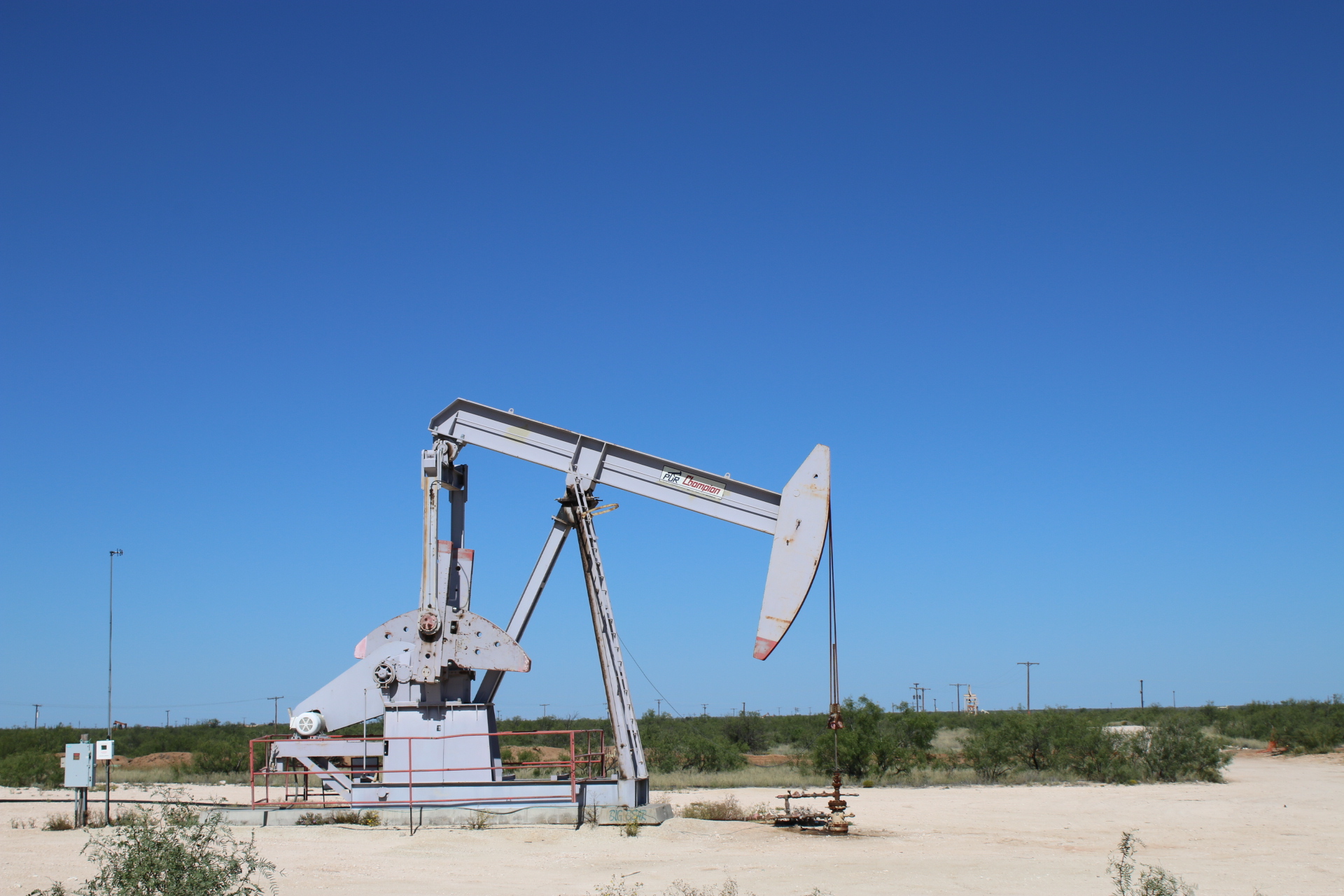 It was almost three years ago when the oil industry took a nosedive.
The headlines told stories of lost jobs and struggling towns, but now, despite the continued downturn, things seem better. At least in the Permian Basin of West Texas.
There's a sound common to much of the region: the slow, steady creak of a pumpjack. It's a seemingly mundane, yet tangible, sign that the state's oil economy is humming along. With oil prices stabilizing, the Energy Information Administration expects oil pumped from West Texas to lead the way to record-high production next year, passing a peak set back in 1970.
You can see the story of the Permian off a lonely highway: within just a few hundred yards of each other, three drilling rigs out looking for oil and gas, despite prices hovering around $50 per barrel, not exactly a number to get excited about.
In recent months, big players like ExxonMobil have made new, major investments in the region, and the industry is expanding into previously unattractive areas in the Delaware Basin.
In September, researchers with the global firm IHS Markit finished the first of a three-part project to find out just how much oil West Texas still holds. According to John Roberts, the firm's director of global subsurface content operations, they even came up with a new term for this region: "superbasin."
"Even though it's a 'superbasin' and has made over 38 billion barrels of oil since it was discovered 95 years ago, there is almost twice that to still make with horizontal drilling and with advanced [hydraulic fracturing] technology," Roberts said. He noted that companies are looking at those long-term prospects through a "new lens" – with the understanding that oil prices may never get better.
"We're actually positioning ourselves for this new reality of forever lower," said University of Texas researcher Eric van Oort.
During a recent tour of his two-room "drilling lab," van Oort said he is working on ways to automate the drilling process. His goal is to cut the time it takes to finish a well, and to cut the number of workers at a rig site, by half.
"I think what we're actually seeing is a real change in the industry, where performance optimization and automation are kind of lasting themes," van Oort said. "It's going to be the new way of working."
In some ways, it already is. A study this year from Louisiana State University found that advances in drilling techniques have led to a "breakeven price" – the price at which a well isn't losing any money – of just $39 per barrel in the Permian.
Local businesses like Sharon Ifera's are feeling the impact.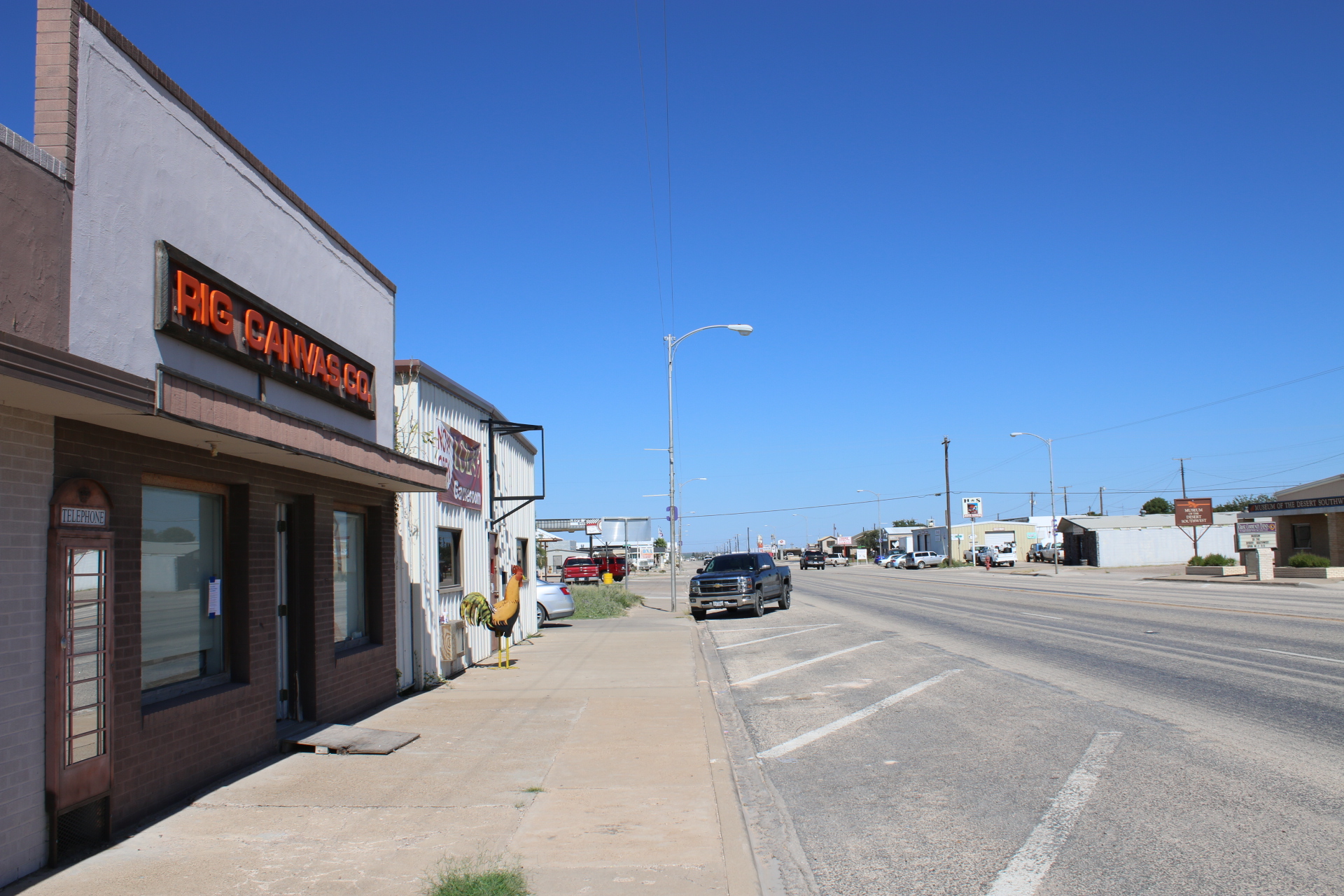 "Within the last few months it's picked up," Ifera said inside her shop in Crane, Texas, population about 4,000. The shop makes huge canvasses to winterize drilling rigs. (If the rigs freeze up, of course, they can't drill.)
Ifera has been through downturns before, including the big one in the 1980's.
"There was a whole year I did nothing. This time, for two years, I have done some at least, but now it has picked up tremendously," she said.
Ifera said it's the recent steadiness of the oil price that is keeping her business afloat. Meanwhile, new business ventures that might have been unimaginable before are gaining speed. Apache Corporation recently upped its expectations for its big new oilfield, from 3,000 new wells to 5,000. And they're not the only ones feeling ambitious: a company called MMEX Resources is planning to build a new refinery in West Texas. It would be the first one built in the U.S. in decades.
In the oil business, there are always projections and a dream of the future, but sometimes the dreams overshoot. The optimism in the Permian is being tempered by reports of a growing labor shortage, a lack of pipeline infrastructure to move the growing supplies of oil and gas, and concerns about the industry's environmental impact.