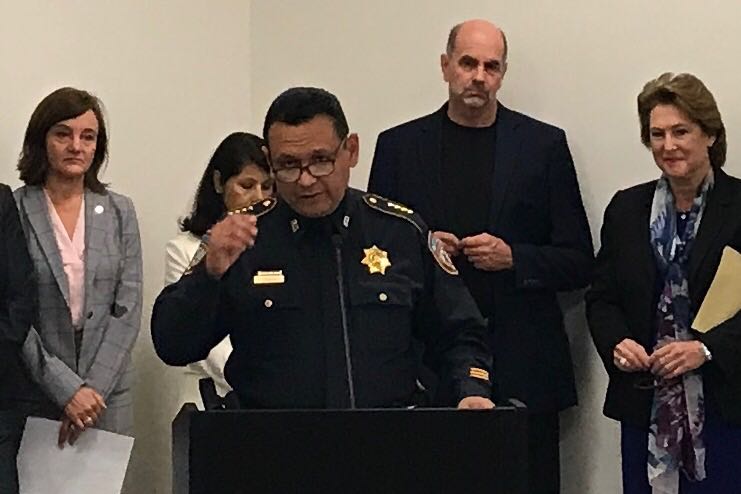 Harris County District Attorney Kim Ogg announced Monday a $4.4-million in grants from the Texas Governor's Office to assist victims of violent crime and combat sex traffickers. The money will also help change the way prosecutors address the problem.
About one-million will be used to go after sex traffickers, while the remaining funds will be used to assist victims of violent crimes. Harris County Sheriff Ed Gonzalez is putting those in the sex trafficking business on notice.
"To all the offenders and predators out there, we're going to continue to increase our resources, continue to build our collective efforts. And in Harris County we're going to send a strong message, if you haven't been caught yet, you will be caught. It's just a matter of time," said Gonzalez.
Houston leads the nation in calls to the national trafficking assistance hotline, but Andrea Sparks, Director of the Child Sex Trafficking Team for Governor Greg Abbott, is hoping the grant money will change the narrative.
"Let's make it the number one city in trauma informed response to its victims," she said.
The number of staff able to assist victims will almost double thanks to the four grants, but according to Ogg, equally important is a shift to treating the women involved, into victims.
"From putting prostitutes in jail over and over and over, to now focusing on the marketplace and their buyers, and more importantly their human traffickers, it's not revolutionary but it really is a new era," Ogg said.