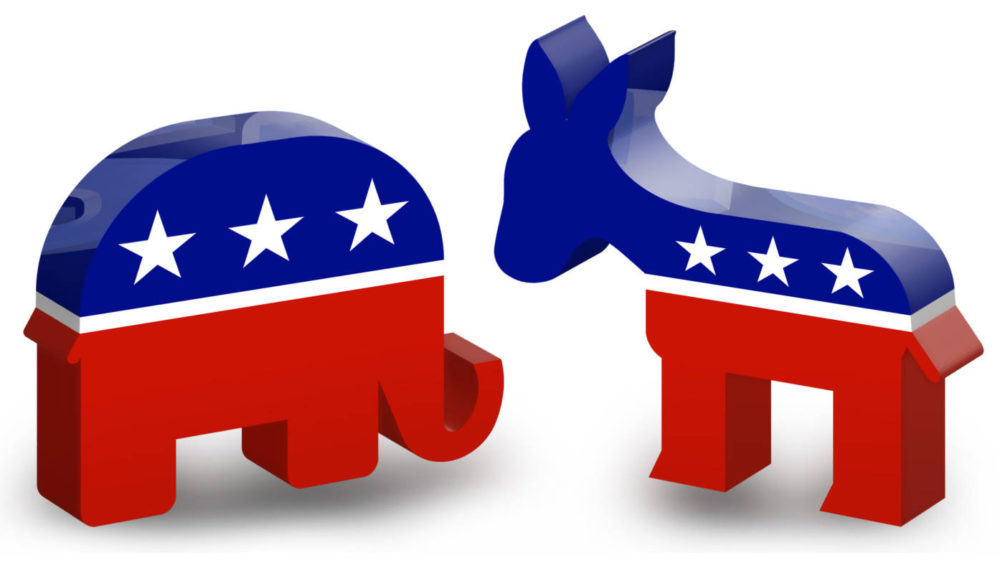 Much has been made about potential rifts in the Republican party – schisms between fiscal and social conservatives, divisions between ideological and pragmatic Republicans, and disagreement among moderates and hardline conservatives. And evidence certainly exists of such rifts – from the recent Alabama runoff election, to several US Senators and Texas House speaker Joe Straus choosing not to run for re-election in the face of likely primary challenges.
But there's far less attention being paid to potential rifts in the Democratic party, divisions evidenced during the 2016 presidential campaign between supporters of Hillary Clinton and Bernie Sanders.
What steps have been taken to bridge that divide? Is the Democratic party any closer to a unified message than Republicans? And, if so, how much of that message is simply unification against the GOP? Can a party built on bringing disparate groups together coalesce around common goals and a common message that could actually lead to change in current political dynamics in coming elections?
We talk it over with Jay Aiyer, political science professor at Texas Southern University and co-host of Houston Public Media's Party Politics podcast.