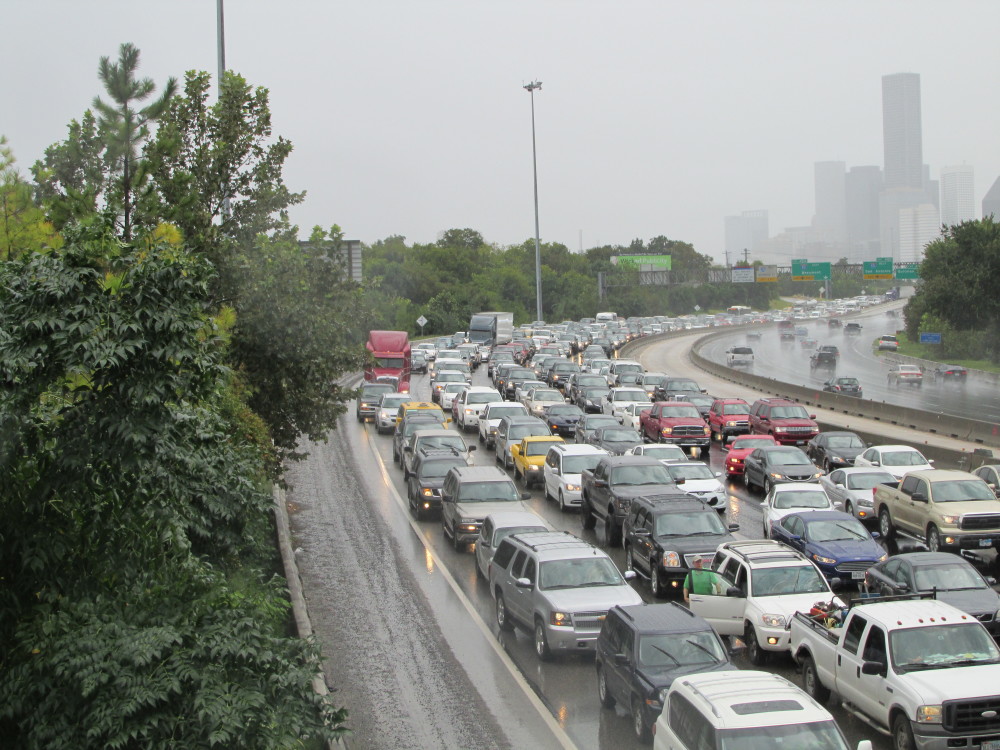 On Election Day, Galveston County voters approved three bond issues totaling $80 million. The bulk of the money, $56 million, is earmarked for road work throughout the county.
Some of those funds will help pay for projects on Galveston Island. Work is also scheduled for communities such as Santa Fe, League City, Friendswood, and Texas City. Other funds are earmarked for projects in the unincorporated areas.
Galveston County Precinct 4 Commissioner Ken Clark says more people are moving to the region but drivers are still using roads that were built for a smaller population. He cites as an example the intersections along State Highway 96 in League City.
"With the increase in traffic you've got turning movement traffic interfering with the main lanes," explains Clark. "And by adding additional storage you'll be able to make those intersections run a lot smoother."
Voters also approved another $6 million in bonds for drainage work. Clark says most of that will be used along flood-prone Dickinson Bayou, which spilled out of its banks during Harvey.
"We may be able to utilize state and federal funding to leverage the money that the voters approved to even get a more robust project moving forward, or multiple projects," adds Clark.
The bond issue also includes $18 million to upgrade county facilities. That includes renovations to the county annex in League City and expansion of the Galveston County Medical Examiner's office.