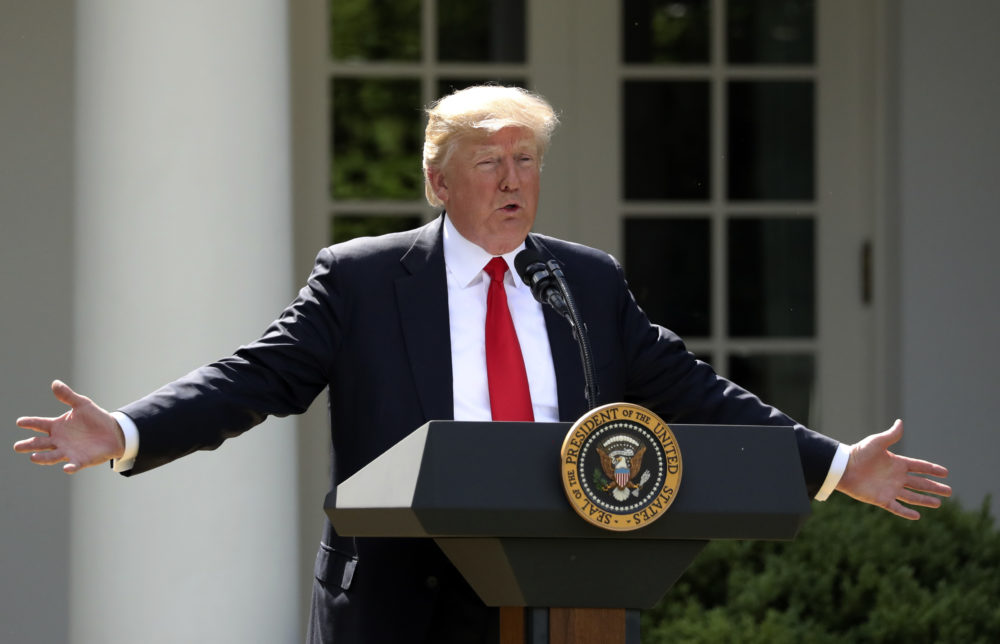 Syria plans to join the Paris climate accord, an official from the war-ravaged country said Tuesday, a move that leaves the United States as the only United Nations member state not supporting the agreement.
While the United States ratified the 2015 Paris Agreement last year, President Donald Trump announced in June that he wants to pull out unless the U.S. can get a better deal.
Syria was the last U.N. member state not to have signed the accord after Nicaragua did so last month. Not all signatories have ratified the treaty yet.
If the Trump administration follows through with its threat, the U.S. withdrawal would take effect in November 2020.
In an address to delegates at a global climate meeting in Bonn, Germany, Syria's deputy minister of local administration and environment, M. Wadah Katmawi, said his country would join the Paris deal "as soon as possible."
Katmawi said Syria will seek foreign aid to help it meet its commitments under the climate accord, which aims to limit global warming to under 2 degrees Celsius (3.6 F).
"Nations that are entering the phase of post-war recovery — as my nation has seen a war that was oppressive upon it — should be given the priority in reconstruction and reorganizing the environment and climate," he said.
The government of Syrian President Bashar Assad has been criticized by much of the international community for alleged war crimes committed by government forces since the conflict began in 2011.