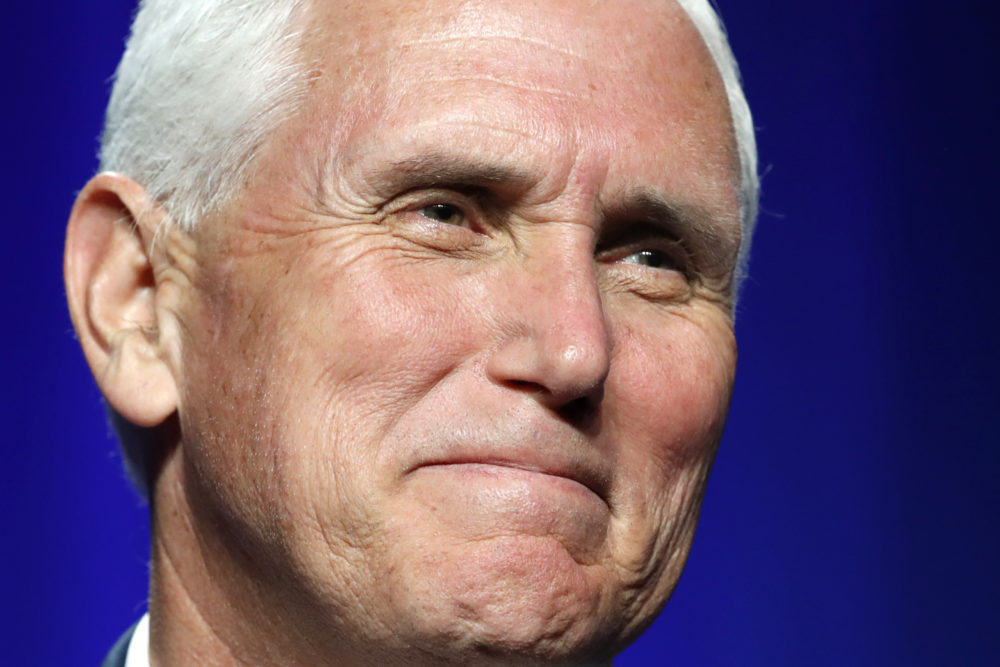 Vice President Pence is to arrive by Marine 2 at Joint Base Andrews Wednesday, heading for San Antonio and Sutherland Springs, Texas.
Traveling with him are Reps. Will Hurd, R-San Antonio, and Henry Cuellar, D-Laredo. Cuellar's district includes Sutherland Springs and he spoke with pool before boarding Air Force 2.
"It's hard. This is a community that has never seen anything like this before, of course. A lot of communities haven't seen anything like this before. Everybody knows everybody that got killed. Everybody knows everybody that got hurt. It's very emotional," Cuellar said.
He called Pence "very compassionate. This is a time when the people need the hugs and the kind words, because right now there's a lot of tears falling on the streets of Sutherland Springs, and it means a lot for him to be there."
Cuellar said he's working with Appropriations Committee subcommittee chairs Culberson to add $10 million to an account to defray local overtime costs for police etc. Working with Sen. Cornyn on beefing up background checks. Cuellar met Tuesday with Air Force chief of staff and came away dismayed that the shooter wasn't reported to the background database.
"There were three different opportunities when they should have sent that information," he said.
Cuellar sees no change in opinion about gun rights locally after this tragedy. He's represented Wilson County for 13 years.
"The Second Amendment is very strong and will remain strong there," he said.
With information from Todd J. Gillman
Washington Bureau Chief
Dallas Morning News (Pool journalist)