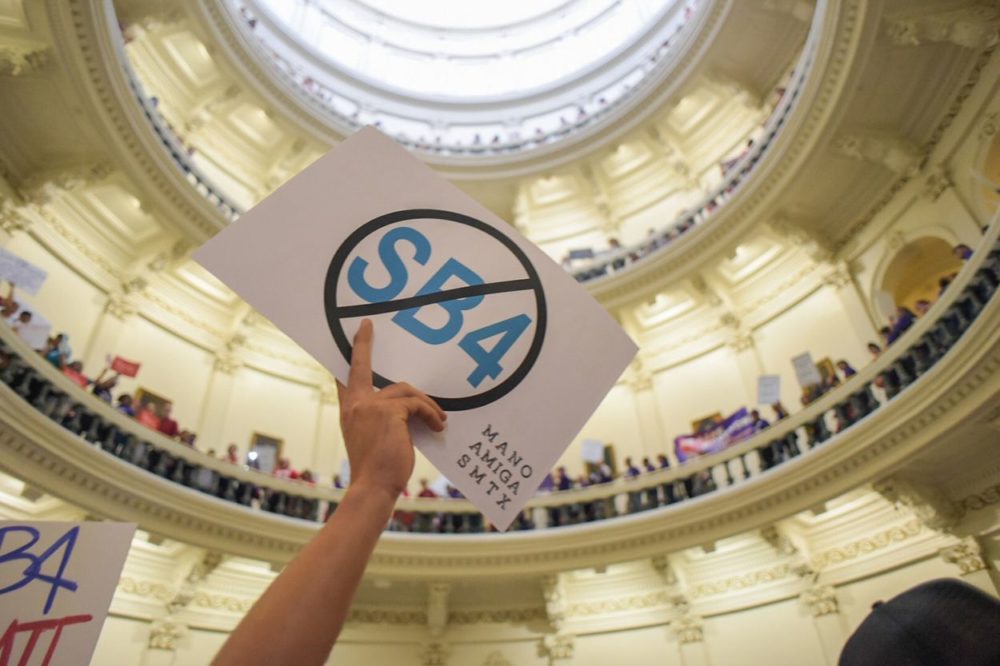 Texas Attorney General Ken Paxton said Tuesday he is "encouraged" by the "strong case" his office presented during a hearing regarding SB4 held at the Fifth U.S. Circuit Court of Appeals.
A panel of three judges heard oral arguments from the Attorney General's office and from the parties that have sued the state of Texas because of SB4, a law passed by the Texas Legislature that would force local law enforcement agencies to cooperate with federal authorities in arresting of undocumented immigrants.
The panel has to decide whether or not to keep in place an August 30th decision by Judge Orlando Garcia, of the U.S. District Court for the Western District of Texas, which blocked the implementation of key parts of SB4.
Paxton attended the hearing, which took place in New Orleans, and noted in a news release that SB4 is "a common-sense measure that bans sanctuary cities in Texas."
"Sanctuary policies risk the safety of law enforcement officers and the safety of law-abiding Texans by releasing dangerous criminals back onto our streets," the Texas Attorney General stressed, while adding that the law is "lawful" and "constitutional."
The Mexican American Legal Defense and Educational Fund (MALDEF) represents several plaintiffs in the ongoing federal lawsuit and contends that SB4 violates the First, Fourth and Fourteenth amendments of the United States Constitution and also other "constitutional and statutory provisions."
Nina Perales, MALDEF's vice president of Litigation –who presented the organization's arguments to the judges— highlighted that all the judges asked questions and explained they were interested in learning about the "pragmatic applications" of SB4.
"A lot of the issues that they were exploring had to do with how SB4 is going to affect the operations cities and counties, and school districts that are subject to that law," Perales commented in a phone press conference held after the hearing.
Perales said her organization considers that the immigration enforcement system that SB4 would establish is "inconsistent" with existing federal rules regarding immigration.