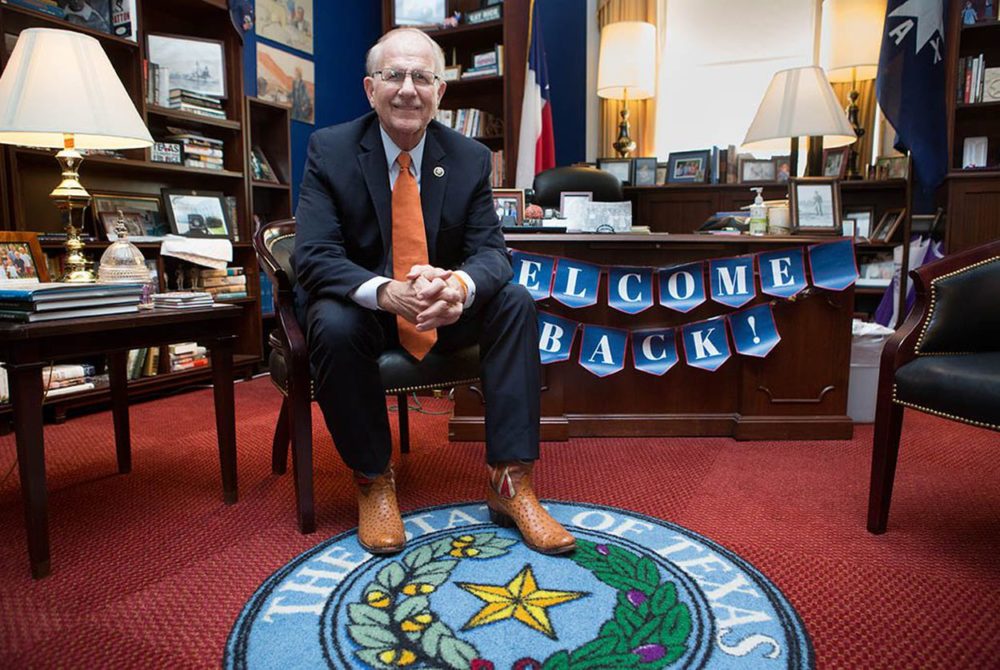 U.S. Rep. Ted Poe, R-Humble, announced Tuesday evening that he will retire from Congress.
Dear Neighbors,

Today, I am announcing that I will not seek reelection to the U.S. House of Representatives in… https://t.co/vmfYMA4ceE

— Ted Poe (@JudgeTedPoe) November 7, 2017
— Ted Poe (@JudgeTedPoe) November 7, 2017
"Thanks to the good Lord, I'm in good health, but it's time for the next step," Poe said in a statement. "I am looking forward to spending more time in Texas, especially with my 12 grandkids who have all been born since I was first elected to Congress. I am proud of the work that my office has accomplished: giving crime victims a voice, helping to combat human trafficking, and fighting for our constitutional rights and individual liberty. I will continue this work every day until I retire at the end of this term. And that's just the way it is."
Last week, both U.S. Rep. Lamar Smith, R-San Antonio, and U.S. Rep. Jeb Hensarling, R-Dallas, announced they would retire from Congress after the ends of their current terms.
Poe is the fifth Texan in Congress to announce this year that he won't seek re-election.
Republican U.S. Reps. Jeb Hensarling of Dallas, Sam Johnson of Richardson and Lamar Smith of San Antonio have also announced their retirements. Smith and Hensarling did so just last week, both pointing to term-limits requiring them to give up chairmanships of high-profile committees as reasons for stepping down.
U.S. Rep. Beto O'Rourke, D-El Paso, is vacating his seat to run for the U.S. Senate.
The seat has drawn some Democratic challengers, most notably non-profit executive Todd Litton, who has held his own against Poe in fundraising in recent months.