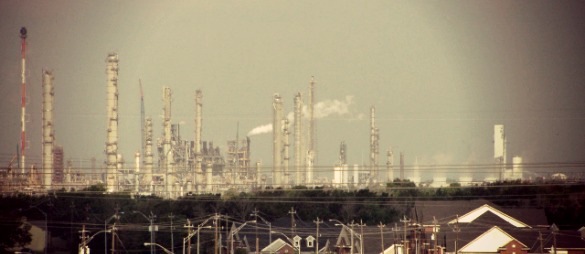 Last week, oil and gas giant ExxonMobil agreed to spend more than $300 million to settle air pollution allegations. But is the company just promising to do what it was supposed to do in the first place?
The Environmental Protection Agency alleged the company had violated air pollution rules since the mid-2000's at its petrochemical plants in Baytown, Beaumont, and Mont Belvieu in Texas, and in Baton Rouge, La. Under the agreement, the company will pay a $2.5 million fine and install about $300 million worth of pollution controls and monitoring equipment.
With this settlement in mind, what incentive does it create for other companies to have proper pollution monitoring equipment if all that happens is, eventually, they're forced to install some? Is this a victory for the environment, or just business as usual?
Helping us make sense of the situation is Loren Steffy, managing director for 30 Point Strategies, a writer-at-large for Texas Monthly, and a columnist for EnergyVoice.com.